TopVue Premium (6 lenses)
£15.99

15.99
£13.29

13.29
Add a solution: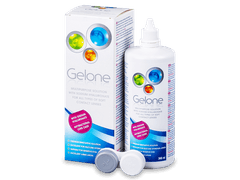 Gelone Solution 360 ml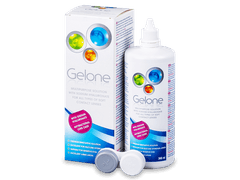 Gelone Solution 360 ml
£7.89
£6.39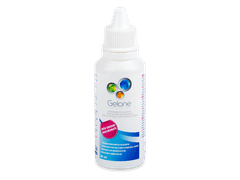 Gelone Solution 50 ml
£2.59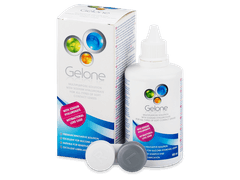 Gelone Solution 100 ml
£4.49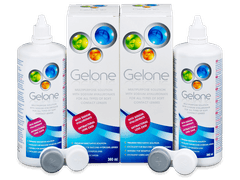 Gelone Solution 2 x 360 ml
£14.99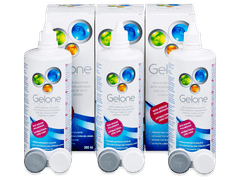 Gelone Solution 3 x 360 ml
£21.85
Gelone Eye Drops 10 ml
Immediate and long-lasting relief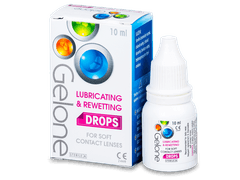 Soothes dry and sensitive eyes
Creates a film that protects the eyes
Can be used on all types of contact lenses
Reviews
40

of our customers recommend this product
Comments (23)
Do you have any questions
can you sleep with these lenses in like acuvue oasys Bi-weekly lenses
Answer
Hi, Bev, We can never endorse sleeping in lenses, and we can only recommend proper maintenance, i.e. placing your lenses in a proper solution overnight for reapplication the next morning.
Thanks, Alensa
Is the Top View also a Transition Lense?
Answer
Hi, Danny, No, it is not.
Thanks, Alensa
Did not enjoy these lenses at all. I bought 2x packs and on one I had to throw away both of my lenses after around 30min as I couldn't stand anymore the lack of focus and blurriness. I need a clear vision for work and these are definitely not for me.
These toric lenses are the only lenses my dry eyes can tolerate, excellent value for money and my 3rd order now. I won't be changing *****
I have tried so many lenses as I have very dry, sensitive eyes and astigmatism and the Topvue are amazing, I forget I'm wearing them. I'm delighted with them and delivery's fast too. ***** stars from me
Answer
Hi, Hazel, Thanks so much for your recent comment and compliment! We do our best to make sure every customer is satisfied, so it is nice to hear appreciation for our work :) Please feel free to contact us if you need anything else!
Tried these for the first time recently. They're easy to put in and feel good for most of the day.
Switched from my previous user and highly satisfied.
Very comfortable, and I notice an improvement over the monthly lenses.
Good lenses, and you can buy with confidence with the return guarantee. Luckily I didn't need to use it!
These lenses seem to resist dirt, etc better than others. Smog, dirt, etc doesn't bother my eyes quite so much with these. Must be a different material?
Superior lenses, and great service all around
No problems at all with these lenses. Cheap and comfortable, and that's all that matters. They have my recommendation.
I ordered these lenses in the afternoon, and I had them delivered within 48 hours, even with Royal Mail. Excellent service all around, many thanks.
Great service, cheap and fast delivery. I've recommended your company to friends, and they've all been just as pleased as I have. Many thanks.
Always in stock and delivered promptly. Couldn't ask for anything better.
I've been wearing these for about a month now, and I'm highly satisfied. Great quality for the price.
I ordered these because of the return policy- just thought I'd give them a go. But their wonderful lenses. Very durable yet comfortable in the eye.
I decided to give these lenses a go, and they're very comfortable. Your agent helped to expedite my delivery, so they arrived just before I left for holiday, which was wonderful.
Great new product from TopVue. After switching from Acuvue, I'm very happy with these.
Wonderful lesser-known brand, and truly comfortable all day long. Price cannot be beaten.
Wonderful, quality lenses. My eyes have never felt fresher. I recommend these wholeheartedly.