TopVue Monthly Plus (6 lenses)
£13.69

13.69
£12.59

12.59
Add a solution: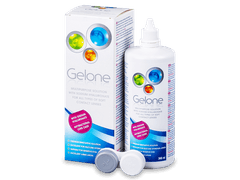 Gelone Solution 360 ml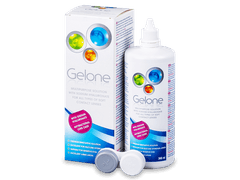 Gelone Solution 360 ml
£7.89
£6.39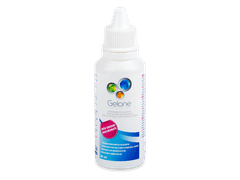 Gelone Solution 50 ml
£2.59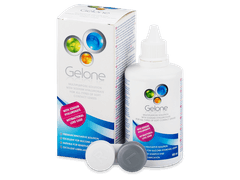 Gelone Solution 100 ml
£4.49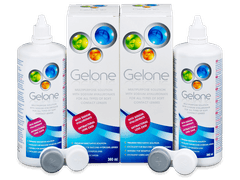 Gelone Solution 2 x 360 ml
£14.99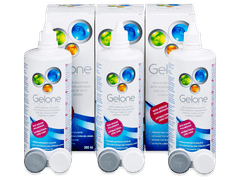 Gelone Solution 3 x 360 ml
£21.85
Smart
Alternative
High comfort
Extremely breathable
Money-back Guarantee
Smart
Alternative
Gelone Eye Drops 10 ml
Immediate and long-lasting relief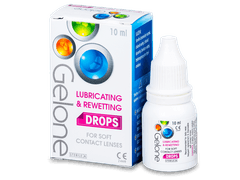 Soothes dry and sensitive eyes
Creates a film that protects the eyes
Can be used on all types of contact lenses
Reviews
39

of our customers recommend this product
Comments (9)
Do you have any questions
Very comfortable. Highly recommended!
These lenses have been awful, dry my eyes out so within few hours of wear feel like I have film over them and can't see properly. I thought it might be isolated problem but have tried 2 pairs now and no change. I have used lenses for 20 years and these are the worst! I am going back to biofinity. When they popped up as an alternative I was tempted by price difference but learnt my lesson now, beware you get what you pay for with these lenses.
Are these a natural replacement for Frequency 55? They are now discontinued and I'm running low!
Answer
Thanks for leaving a comment.
These lenses are very similar to Frequency 55 and we believe they are a suitable substitute. If you need more info about these lenses, please let us know.
Gave these a try for the first time. Happy with how comfortable they feel and how easy they are to put in. Price is good too which is a bonus.
HI, CAN YOU TELL ME WHAT IS THE PERMEABILITY OF TOPVUE PLUS ?
Answer
Hi Carole, TopVue Monthly Plus oxygen permeability is 27 dk/t.
Hi, I have been wearing daily lenses and found them difficult to wear. A friend suggested I might have better luck with monthlies. Basically I am looking for comfortable contact lenses that are easy to handle and won't fall out of my eye. Would you suggest these for someone like me?
Answer
Hello Margaret, TopVue are a great choice for monthly lenses. The TopVue Monthly Plus have a high water content (55%) to ensure they remain comfortable throughout the day. They also have a slight contact lens visibility tint to help you handle them with greater ease.
Why is a high water content good for contact lenses? Is 55% considered a high content?
Answer
Hi Scott, high water content in contact lenses helps make the lenses more comfortable. 55% is quite high, as most lenses' water content is between 30 and 60%. More water means the lenses will be comfortable for longer periods of wear.
What are the advantages of silicone hydrogel contact lenses? Are they significantly better than lenses with just hydrogel?
Answer
Hi Sarah, the addition of silicone to traditional hydrogel contact lenses primarily allows for greater oxygen permeability. The lenses can remain comfortable on the eye for longer periods of time, because more oxygen is able to reach the cornea.
Very good lenses. I have been wearing the Topview premium, and these are just as comfortable. Highly recommended.