1 / 4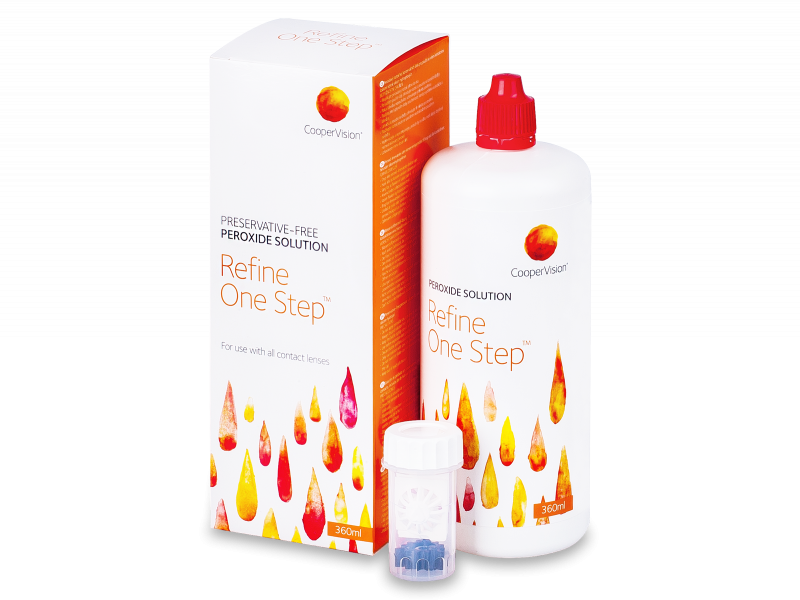 Cleaning solution
2 / 4
Cleaning solution
3 / 4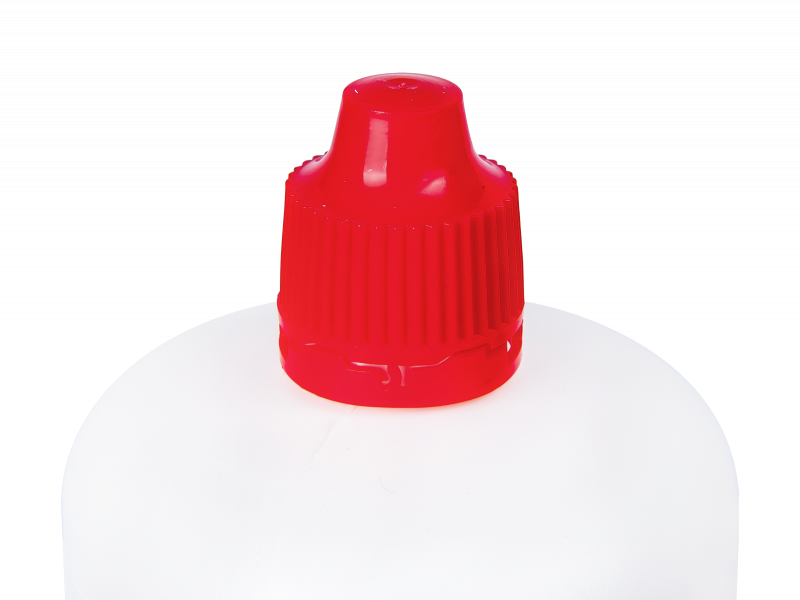 Solution Refine One Step 360 ml
4 / 4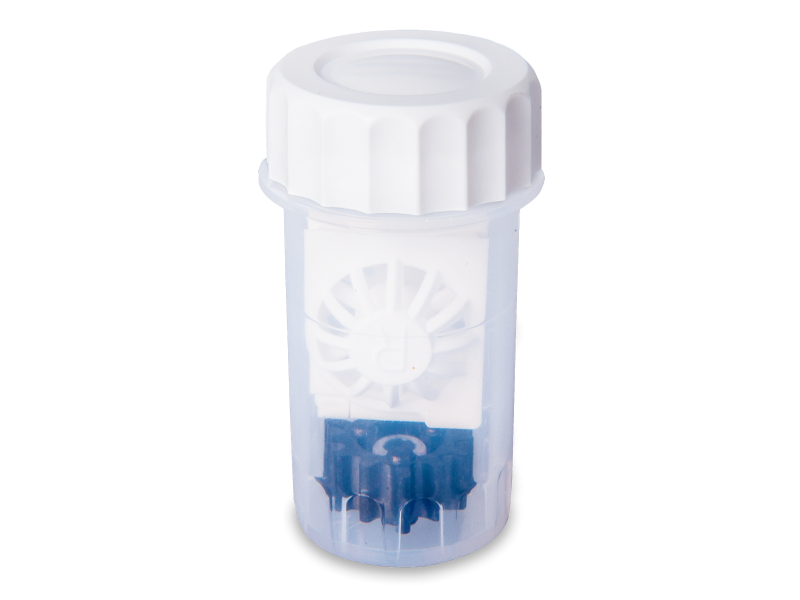 Solution Refine One Step 360 ml
Solution Refine One Step 360 ml
More than 700 pcs
£8.59
Solution Refine One Step 360 ml
Caution! This solution is peroxide. Please follow the instructions for using it!
Free gift worth up to £6.79 for orders over £75.00
Refine One Step – hydrogen peroxide solution
Refine One Step is a preservative-free, one-step peroxide system by CooperVision. Peroxide solutions are among the most effective cleaning solutions for soft contact lenses. Thanks to the hydrogen peroxide, the lenses are optimally disinfected, perfectly cleaned and very well lubricated.
Zero phosphates and preservatives
Refine One Step does not contain preservatives and is therefore particularly suitable for users with allergies or sensitive eyes.
How to use Refine One Step solution correctly?
Hydrogen peroxide needs to always be neutralized before it becomes safe for the eyes. Refine One Step solution contains 3% hydrogen peroxide, and comes with a special lens cleaning case that contains a built-in platinum disc neutralizer. You MUST always use this case.
Simply put your lenses in the baskets of the lens holder, and fill the case with solution up to the marked line. Place the lens holder inside the lens case and close the cap securely. The solution will start to bubble. Ensure the lens case is in an upright position and that your lenses are fully immersed. Allow your lenses to soak for at least 6 hours or overnight prior to applying onto the eyes. Do not shake the lens case or turn it upside down during the disinfection process. After at least 6 hours, the solution has been neutralized and the lenses are then ready for use.
If the lenses are stored in the case for more than 7 days, discard the solution and restart the cleaning process and neutralization with fresh solution.
Important warning
Never rinse contact lenses with peroxide solution immediately before use! Unneutralized solution may burn or hurt eye tissue.
Use only the special case with a neutralizing disc to clean the contact lenses.
Always wait until the cleaning process has been completed. At this point, the bubbles that are released during the chemical cleaning process will no longer be visible.
Always fill the case with solution up to the marked line. Underfill and the lenses might not be properly cleaned. Overfill and you run the risk of spilling unneutralized peroxide.

Storage and use
Always store the one step peroxide solution bottle at the temperature indicated, typically room temperature (around 25°C). This solution can be used for 3 months after opening.
Package sizes
This solution also comes in packs of 100 ml, 2x 360 ml and 3x 360 ml.
Properties
| | |
| --- | --- |
| Manufacturer: | CooperVision |
| Solution type: | Peroxide |
| Volume: | 360 ml |
| Usability after opening: | 3 months |
Reviews
This product doesn't have many reviews yet
Do you have any questions
Lens solution
I would like to make sure that my order is a one-off and NOT a repeat order.Please confirm this for me, thank you.
Answer
Hi, Diane, Please contact our customer service department at info@alensa.co.uk.
Thanks, Alensa