Solar Blue contact lenses - power - ColourVue Crazy (2 coloured lenses)
Free gift worth up to £13.99 for orders over £90.00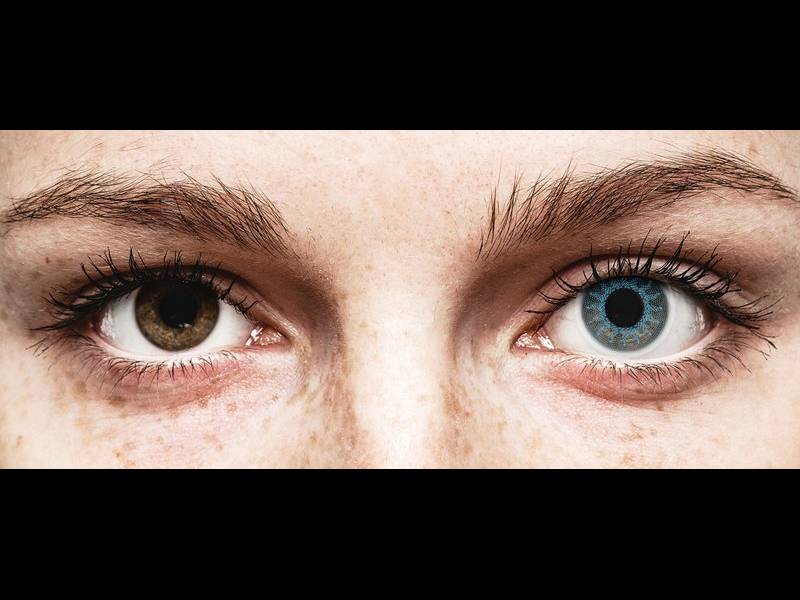 Cosmetic coloured lenses with power
Dioptric coloured lenses are coloured lenses that have a power and are intended to correct your vision. Corrective lenses are typically prescribed by an ophthalmologist or an optometrist. The prescription consists of all the specifications necessary to make the lens. Prescriptions typically include the power specifications of each lens (for each eye). So even when ordering dioptric coloured lenses, you will need to know your prescribed parameters.
About ColourVUE Crazy Lens
Crazy lenses are coloured contact lenses. These coloured lenses are specifically designed to cover your natural eye colour with unique, popular, and fantastical patterns. These lenses are ideal for costumes, cosplay, and events like Halloween. They are produced with a variety of replacement schedules but, with proper care, usually last quite long. Crazy lenses are definitely the best choice to put the finishing touches on an amazing look.
ColourVUE Crazy Lens - Solar Blue - with power
Solar Blue contact lenses give you extreme blue eyes. Imagine pairing this with long blonde hair, pale skin and perhaps pointy ears, and you'll make the perfect elf. These lenses aren't just suited for costumes or cosplay, but because of their plain design, they can also be used for everyday wear. It all depends on you since you're the boss of your Solar Blue. These lenses are capable of covering even darker eyes.
About ColourVue Crazy Coloured Contact Lenses
These colourful and playful contact lenses are manufactured by MaxVue Vision and are a staple for all those searching for something fun to wear for Halloween, cosplay, at a party, etc. ColourVUE Crazy Lens are quarterly (3 months) coloured lenses with a dioptric correction capable of covering your natural eye colour with a unique pattern or colour .
Caring for ColourVUE Crazy Lenses
After first use, these lenses will be usable for up to 90 days, after which they need to be disposed of. Contrary to cosmetic lenses without power, these lenses unfortunately don't last as long. However, in order to guarantee comfortable wear, it's important to properly and consistently care for these lenses during this extended period of use. Clean and store the lenses using a high-quality multi-purpose contact lens solution. (Don't use peroxide!) Don' leave the lenses in the same solution for longer than 5 days. Every 5 days, repeat the regular cleaning process and store the lenses in fresh solution. And don't forget to replace the lens case, in which you're keeping these lenses, every three months. If these lenses are not properly cared for, there is no guarantee they will remain comfortable.
Properties - Solar Blue contact lenses - power - ColourVue Crazy (2 coloured lenses)
| | |
| --- | --- |
| Colour: | Blue, Special |
| Manufacturer: | Maxvue Vision |
| BC: | 8.60 |
| DIA: | 14.00 |
| Pack size: | 2 lenses |
| Expiration: | 12 months and more |
| Oxygen permeability: | 22 Dk/t |
| Water content: | 42% |
| Replacement schedule: | 90 Days |
| Product name: | ColourVUE Crazy Lens |
| Power range: | from -6.00 to -1.00 |
| Lenses Material: | Hydrogel Terpolymer |
| Extended or overnight wear: | No |
| UV filter: | No |
| Medical Device: | Yes |
Care for your eyes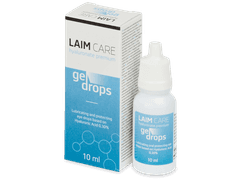 Laim Care Gel Eye Drops 10 ml
IMMEDIATE AND LONG-LASTING RELIEF
High sodium hyaluronate content
Also suitable for sensitive eyes
Can also be applied to fitted lenses
Reviews
174

of our customers recommend this product
reviews are not verified