Add a solution: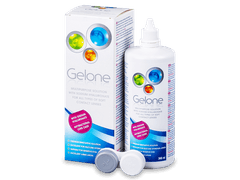 Gelone Solution 360 ml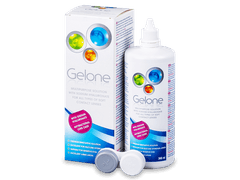 Gelone Solution 360 ml
£7.89
£6.39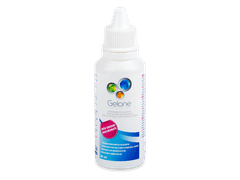 Gelone Solution 50 ml
£2.59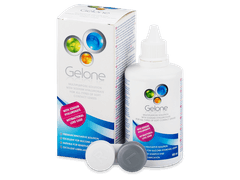 Gelone Solution 100 ml
£4.49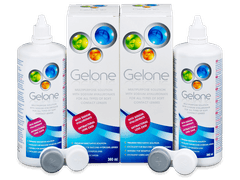 Gelone Solution 2 x 360 ml
£14.99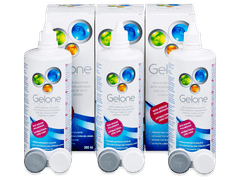 Gelone Solution 3 x 360 ml
£21.85
Smart
Alternative
High comfort
Extremely breathable
Money-back Guarantee
Smart
Alternative
Gelone Eye Drops 10 ml
Immediate and long-lasting relief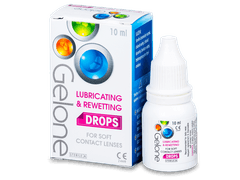 Soothes dry and sensitive eyes
Creates a film that protects the eyes
Can be used on all types of contact lenses
Reviews
709

of our customers recommend this product
Comments (14)
Do you have any questions
My prescription has an added measurement of "Low(+0.75-+1.50). Do theses lenses have that?
Answer
Hi Margaret. Please contact our customer service department at info@alensa.co.uk. Thanks, Alensa
the package contains 6 lenses so, does that mean that i can wear them for 3 months, each pair a month?
Answer
Hi, Manar, Provided your eyes are the same prescription, yes, that is possible.
Thanks, Alensa
are these very focals and monthlies please
My favourite lenses for many years. Very comfortable and soft. I've tried many types of lenses but this works the best for me. Highly recommend it. Delivery is always on time and Alensa is always adding a nice pen in my package as a gift. Love that pen. Thanks!
Not happy at all with the lenses. I'm on the first pair and since day one they were not comfortable. They feel like having sand in the eyes. Tried to clean them several times before wearing, but the result was the same. Couldn't wear them for more than a few hours before my eyes got very irritated. The only positive thing was the price.
Is there any yearly disposable soft contact lens?
Answer
Thank you for your recent comment. Unfortunately, we do not offer a yearly lens. This particular lens, however, is very suitable for extended wear throughout a 30 day period. We also offer https://www.alensa.co.uk/…qua-6-lenses which allows for extended wear also during a 30 day period.
Always used purevision lenses because of the quality and these are no different. Really good quality and no issues with them
Are Purevision 2 approved extended wear lenses? Would like to not have to clean them when I'm travelling through the week. Thanks for any information and/or advice.
Answer
Hello Thomas, yes, Purevision 2 are approved for extended wear. This is a great option for travelling, but it's important to discuss it with your optician before wearing lenses overnight. You can read more about extended wear lenses here: http://www.alensa.co.uk/…ed-wear.html
Hi- what is purevision 2 dk t and what does the number mean?
Answer
Hi Jordan, dk/t refers to the lenses oxygen permeability and transmissibility. The value of 130 dk/t is one of the highest of any lens on the market, so these lenses allow quite a lot of oxygen to reach the cornea. The higher the dk/t, the more comfortable the lenses may be.
Sturdy, reliable lenses. I've counted on Purevision for many years, and have never been disappointed. Always in stock, and delivered promptly.
Much better than the Purevision. I'd been wearing those for years, and they were giving me red eyes and a lot of irritation. With the HD, I can even sleep in them occasionally with no problems.
Nice upgrade from the regular Purevision. There's a big difference in comfort.
Surprisingly easy to handle. I forgot I was wearing them :)
I found P2HD comfortable, and easy to apply. Price is not bad either...