Pacific Blue contact lenses - FreshLook Dimensions - Power (6 monthly coloured lenses)
Add a solution: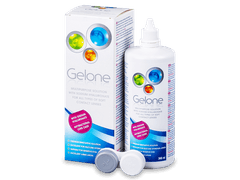 Gelone Solution 360 ml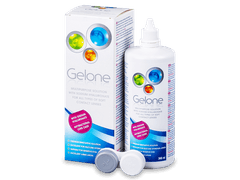 Gelone Solution 360 ml
£7.89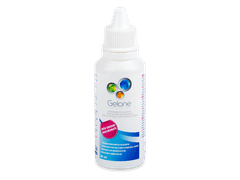 Gelone Solution 50 ml
£2.59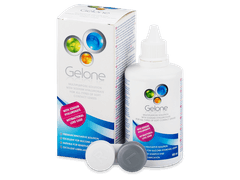 Gelone Solution 100 ml
£4.49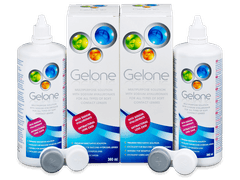 Gelone Solution 2 x 360 ml
£14.99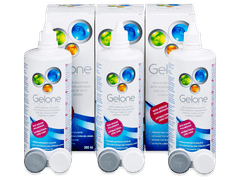 Gelone Solution 3 x 360 ml
£21.85
Free gift worth up to £8.19 for orders over £75.00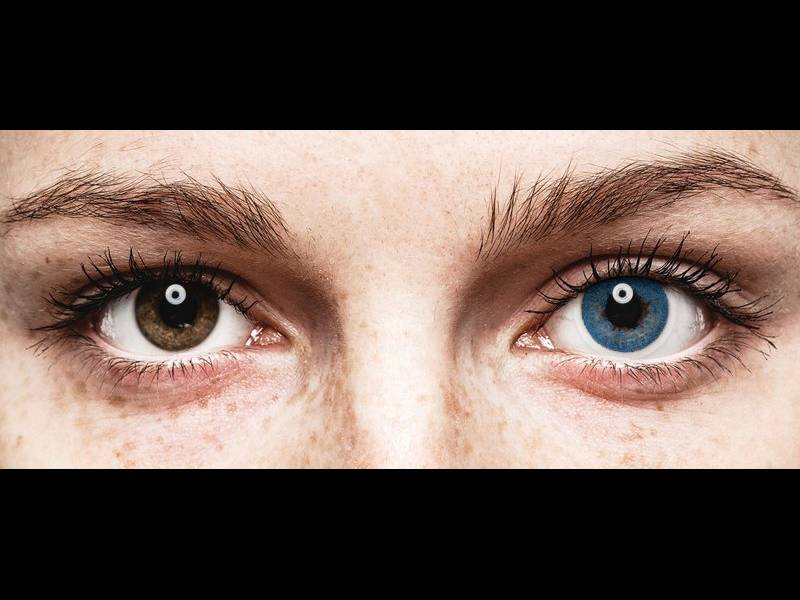 Cosmetic coloured lenses with power
Dioptric coloured lenses are coloured lenses that have a power and are intended to correct your vision. Corrective lenses are typically prescribed by an ophthalmologist or an optometrist. The prescription consists of all the specifications necessary to make the lens. Prescriptions typically include the power specifications of each lens (for each eye). So even when ordering dioptric coloured lenses, you will need to know your prescribed parameters.
FreshLook Dimensions Monthly Coloured Contact Lenses
FreshLook Dimensions are soft, coloured contact lenses with a monthly replacement schedule manufactured by Alcon. FreshLook Dimensions coloured contact lenses are designed for both occasional and all-day wear. They cannot be worn overnight. The lenses have an inside-out mark for easier application.
These lenses aren't just for cosmetic use, but also have a vision correction and dioptric power.
Highlight eye colour
FreshLook Dimensions contact lenses highlight your natural eye colour. The darker ring of the contact lens and irregular, colourless optical zone create the impression of larger and brighter looking eyes, while adding depth and appeal.
Enhancing colours
FreshLook Dimensions are intended to enhance your natural eye colour, not change or cover it completely.
Properties
| | |
| --- | --- |
| Colour: | Blue |
| Manufacturer: | Alcon |
| DIA: | 14.50 |
| BC: | 8.60 |
| Pack size: | 6 lenses |
| Expiration: | 12 months and more |
| Oxygen permeability: | 20 Dk/t |
| Replacement schedule: | 30 Days |
| Water content: | 55% |
| Product name: | FreshLook Dimensions |
| Power range: | from -8.00 to +6.00 |
| Extended or overnight wear: | No |
| UV filter: | No |
| Lenses Material: | Phemfilcon A |
| Medical Device: | Yes |
Gelone Eye Drops 10 ml
Immediate and long-lasting relief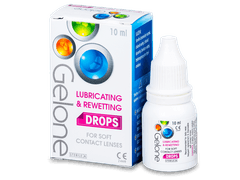 Soothes dry and sensitive eyes
Creates a film that protects the eyes
Can be used on all types of contact lenses
Reviews
46

of our customers recommend this product
Comments (1)
Do you have any questions
Hey I just ordered lensway in blue color, and i couldnt change DIA and bc when i booked even though my lenses are another DIA and BC and they have been measured by an optometrist so these are the right measures. I can feel these are a big too big for my eyes. Anyways i was thinking about ordering pacific blue for more CATCHING eyes, but how do I change the DIA and bc before ordering? I can't change it on the site.
Answer
Hi, Mia, Unfortunately, both the BC and DIA for these eyes are set and not changeable.
Thanks, Alensa