Ordering glasses here at Alensa is as easy as can be! We guarantee the best products at an excellent price, as well as reliable service. Your new eyeglasses are just a few simple steps away!
1. Take a look at our large offer of frames and pick your favourite.
One of the largest collections available online: thousands of models in stock.
Original products from renowned brands and producers.
Trendy and up-to-date styles, shapes, models and colours.
A virtual mirror to try on glasses online.
The best prices, unique promotions and even clearance sales.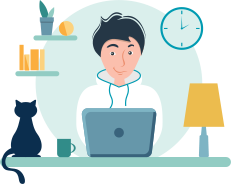 2. Enter your prescription and select the lenses for your new eyeglasses.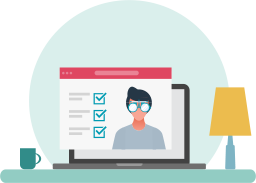 3. Once we've received your order, the professionals get to work on creating your new eyeglasses and you'll receive them in no time.
Seasoned and trained opticians grind your eyeglass lenses and fit them into your selected frames.
We use state-of-the-art machinery to ensure exceptional quality.
Your glasses are thoroughly quality-tested before shipment.
Our opticians will finish your eyeglasses in just a few business days.
Just a couple days later, you'll have your new glasses delivered straight to your door.