1 / 3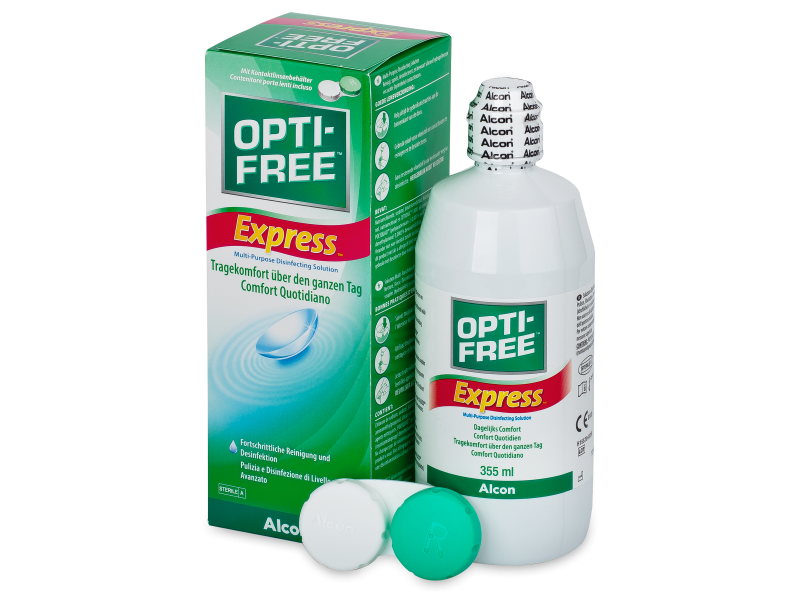 Cleaning solution
2 / 3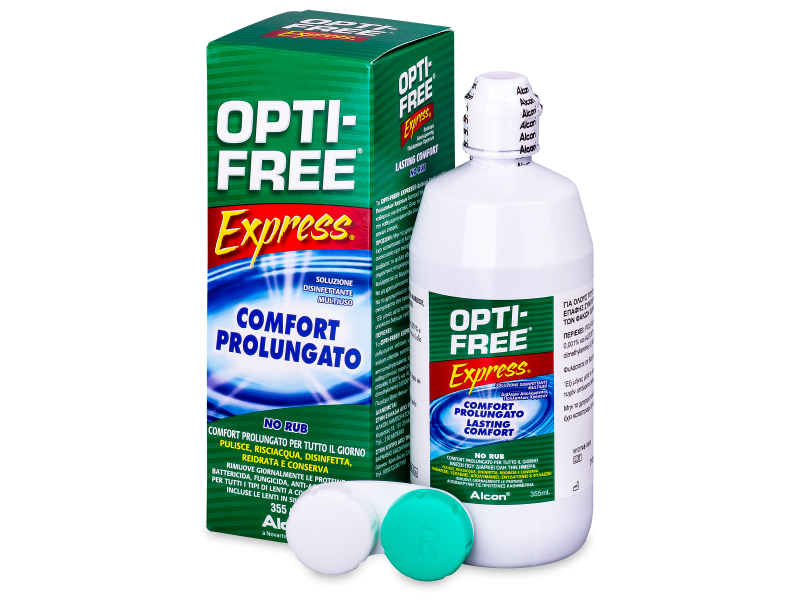 Previous design
3 / 3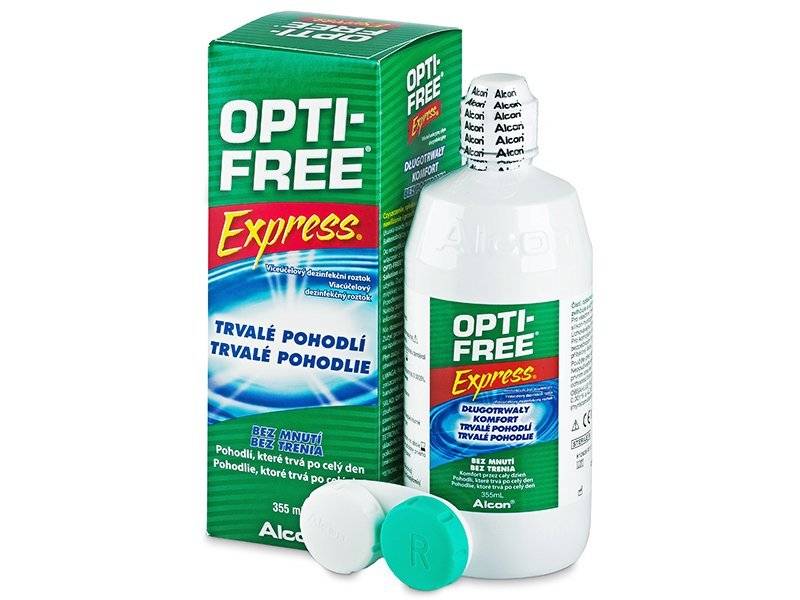 Previous design
OPTI-FREE Express Solution 355 ml
More than 1000 pcs
£9.69
OPTI-FREE Express Solution 355 ml
Free gift worth up to £6.79 for orders over £75.00
Opti-Free Express Contact Lens Solution
Opti-Free Express is a multipurpose contact lens solution produced by Alcon. One of its active ingredients, known as poloxamine, significantly increases moisture to ensure maximum comfort for up to 24 hours. Opti-Free Express effectively cleans, disinfects, and stores all types of soft contact lenses. This package contains one 355 ml bottle of solution and one contact lens case.
Read more about Opti-Free Express Solution.
Properties
| | |
| --- | --- |
| Manufacturer: | Alcon |
| Solution type: | Universal |
| Volume: | 355 ml |
| Expiration: | 16 months and more |
| Usability after opening: | 6 months |
Reviews
This product doesn't have many reviews yet
Do you have any questions
Comments
What is the difference between Opti-Free Express vs Replenish? Which one would be better for dry eyes?
Answer
Hello Todd, Optifree Express contact lens solution is a "no-rub" solution, meaning it is not necessary to rub the lenses in your palm before storing them. Both Express and Replenish are effective at removing deposits and relieving symptoms of dry-eye syndrome.
Comments
My go-to solution. For me, it's the absolute best on the market. My lenses seem to stay hydrated and clean throughout the month.
Comments
I have been using this contact lens solution for years, works well with the most contact lenses I've tried.
Comments
Using this for past 10 years, had no problem so far....
Comments
Changed many soft contact lenses but not this solution, Alcon produces good products!