Grey contact lenses - FreshLook ColorBlends (2 monthly coloured lenses)
Free gift worth up to £6.79 for orders over £75.00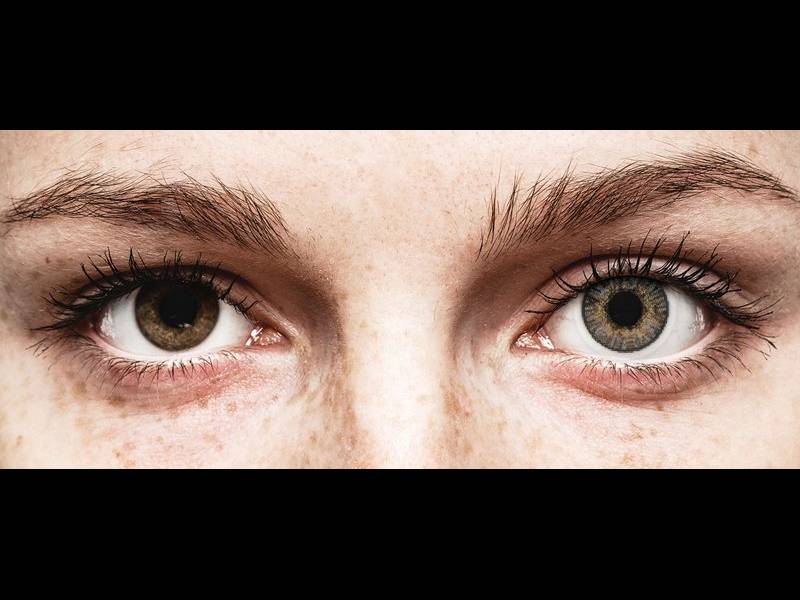 Cosmetic coloured lenses without power
Non-dioptric coloured lenses are contacts that won't correct your vision. They are used solely for cosmetic purposes. For anyone who wishes to buy cosmetic lenses like these, it's advisable for your eyes to be measured for a "plano" prescription, meaning one with zero vision correction. A professional measurement beforehand will also tell you which lenses should comfortably fit you, and which lenses won't.
FreshLook ColorBlends Monthly Coloured Contact Lenses
Freshlook ColorBlends are among the most popular coloured lenses on the market and are produced by Alcon. So, whether you'd like to change your eye colour for a special event, or on a regular basis, these opaque lenses are effective in transforming most natural eye colours.
Advanced three-in-one technology
The advanced three-in-one ColorBlends technology creates an elegant, natural result. In some cases, FreshLook ColorBlends contact lenses are also successful in covering up darker shades of the iris colour. The outside ring of the lens creates the impression of larger eyes and adds depth and dimension.
The lenses have an inside-out mark and UV protection. This package contains two lenses (one pair).
Stunning colour options
FreshLook ColorBlends lenses are available in a variety of colours, including blue, green, chestnut brown, honey, pure hazel, turquoise, grey, true sapphire, amethyst, brilliant blue, gemstone green and sterling grey.
These contact lenses require using a contact lens solution and a contact lens case.
Properties
| | |
| --- | --- |
| Colour: | Grey |
| Manufacturer: | Alcon |
| DIA: | 14.50 |
| BC: | 8.60 |
| Pack size: | 2 lenses |
| Power range: | 0 |
| Expiration: | 12 months and more |
| Oxygen permeability: | 20 Dk/t |
| Replacement schedule: | 30 Days |
| Water content: | 55% |
| Product name: | FreshLook ColorBlends |
| Extended or overnight wear: | No |
| Lenses Material: | Phemfilcon A |
| UV filter: | Yes |
Reviews
128

of our customers recommend this product
Do you have any questions
I was wondering if you guy do this lenses with power ?
hello , my name is Neha I live in Cyprus . can u send lenses to Cyprus ??
Answer
Hi, Neha, Unfortunately, we don't ship to Cyprus as of yet.
Thanks, Alensa