Frequency 55 Aspheric (6 lenses)
Add a solution: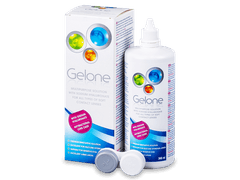 Gelone Solution 360 ml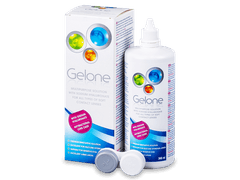 Gelone Solution 360 ml
£7.89
£6.39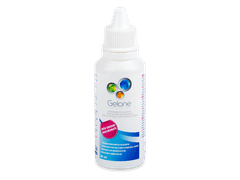 Gelone Solution 50 ml
£2.59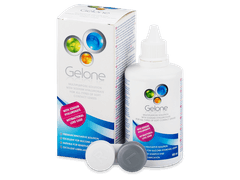 Gelone Solution 100 ml
£4.49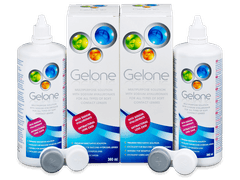 Gelone Solution 2 x 360 ml
£14.99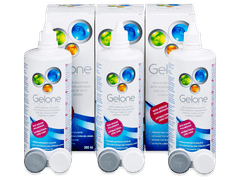 Gelone Solution 3 x 360 ml
£21.85
Free gift worth up to £6.79 for orders over £75.00
Frequency 55 Aspheric Monthly Contact Lenses
Frequency 55 Aspheric contact lenses are monthly contact lenses manufactured by CooperVision for users with low levels of astigmatism. Unlike common spheric contact lenses, Frequency 55 Aspheric lenses improve the quality of vision, even in low-light conditions, for example, while driving a car.
Suitable for all situations
Frequency 55 Aspheric contact lenses help users with low levels of astigmatism achieve clear, comfortable vision all day long. Frequency 55 are even effective in preventing symptoms associated with dry eye syndrome due to excessive computer work. They are also ideal for sports people and anyone with an active lifestyle. The lenses are lightly tinted for easier visibility and handling. They contain 45% Methafilcon polymer and 55% water.
This package contains six lenses.
Properties - Frequency 55 Aspheric (6 lenses)
Manufacturer:
CooperVision
BC:

8.70,

8.40

DIA:

14.40

Pack size:
6 lenses
Expiration:

12 months and more

Oxygen permeability:

19 Dk/t

Replacement schedule:

30 Days

Water content:

55%

Product name:

Frequency 55 Aspheric

Power range:

from -10.00 to +8.00

Lenses Material:

Methafilcon A

Extended or overnight wear:

No

UV filter:

No

Medical Device:

Yes
Smart
Alternative
UV filter
High water content
Money-back Guarantee
Smart
Alternative
Gelone Eye Drops 10 ml
Immediate and long-lasting relief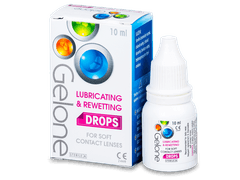 Soothes dry and sensitive eyes
Creates a film that protects the eyes
Can be used on all types of contact lenses
Reviews
118

of our customers recommend this product
Comments (1)
Do you have any questions
Hello, is there an alternative daily lens to the Frequency 55 aspheric (Cooper Vision) monthly lens? Best wishes, Dorothea
Answer
Hi, Dorothea, Unfortunately, we do not offer any exact alternative daily lens for this product at the moment.
Thanks, Alensa