Dailies AquaComfort Plus (180 lenses)
Systane Hydration Eye Drops 10 ml
Fast Acting Relief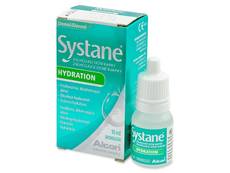 Rehydrates your eyes for relief that lasts.
Advanced dual ingredient formula with Hyaluronate.
Can be used with contact lenses.
Since I work in an air conditioned office I often suffer from dry eyes but since wearing these lenses it hasn't been a major issue. Really happy how they stay pretty moist for most of the day and allow me to see clearly at work.
The worst lenses, very thinner material, feels like cutting your eye. My eyes get very quickly dry with these lenses. Totally awful lenses.
Do you have any questions
Smaller pack
You used to have Dailies AquaComfort Plus (90 lenses) but I cannot find it now. Do you still sell them?
Comments
do you sell this large pack for astigmatism too?
Answer
Hello, we don't offer the 180 pack of toric lenses, but we do sell it in a 90 pack. You can find it here. Let us know if you have any further questions. https://www.alensa.co.uk/…ic-90-lenses