Carrera Carrera 1104/V 003
All lenses include the following treatments:
UV filter - protects the eyes from harmful UVA and UVB rays
Hardened - Increases the scratch-resistance of lenses
Anti-reflective - improves the vision quality
Self-cleaning coating - reduces dirt deposits on the lens surface
Superhydrophobic coating - makes the lenses water-repellant
Oleophobic and anti-static coating - keeps the lens surface smooth and easy to clean
We create your lenses made-to-measure using the most professional machines.
Lenses selector: Price total title
£111.80
Free delivery for this product
Properties
| | |
| --- | --- |
| Manufacturer: | Carrera |
| Gender: | Women, Men |
| Shape: | Square |
| Main frame colour: | Black |
| Temple colour: | Black |
| Main material: | Metal |
| Frame colour effect: | Matte, Shiny |
| Included Accessories: | Brand-Original Glasses Case, Brand-Original Cleaning Cloth |
| Kinds of Glasses: | Designer Glasses |
You might also like:
Carrera Carrera 8825/V 003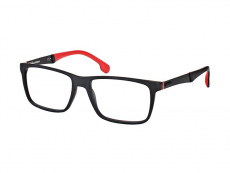 £115.90
Carrera Carrera 8825/V 807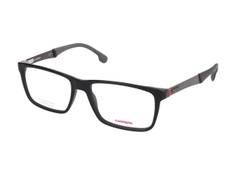 £117.90
Carrera Carrera 144/V 086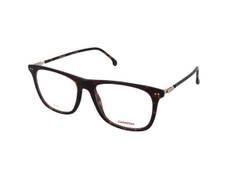 £97.90
Carrera Carrera 148/V 086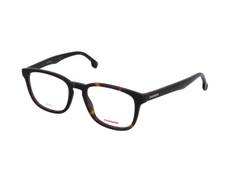 £85.90
Carrera Carrera 148/V 807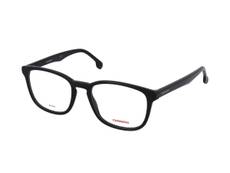 £86.90
Carrera Carrera 5546/V 086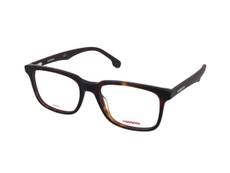 £60.90
Carrera Carrera 8830/V 09Q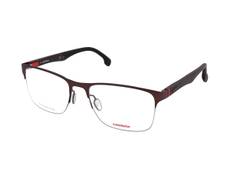 £102.90
Carrera Carrera 8830/V 807/18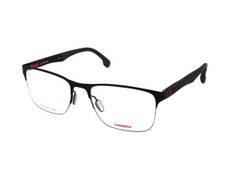 £99.90
Carrera Carrera 158/V 063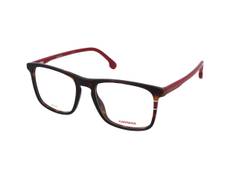 £78.90
About Carrera
Want to look original and unconventional? Let your eyewear speak for itself, and make a bold move with Carrera's line of daring designs. The famous Italian brand proposes distinctive glasses, whether you prefer them rectangular, round or square.
About these glasses
The shape is square, which works perfectly for those with diamond, oval, and round-shaped faces. The frame colour is mostly black, which is an easy colour to wear and remains an excellent and reliable choice for an everyday yet elegant style. The material is mainly made of metal, which is highly durable and gives that sleek, stylish look. Would you like to see if these glasses are the perfect fit for you? Get a closer look with our virtual try-on tool! These frames have an elegant matte finish.
Pupillary Distance (PD)
If you see only one value for PD (pupillary distance) on your optician's prescription, simply divide it by two and set the same value for your left and right eye. E.g. if your PD = 60, then use PD 30 for both the right and left eye.

How to determine your pupillary distance? Download our ruler and measure it by yourself at home.
Original products
We sell only original brands and products. When you order glasses from Alensa, they are already in stock and will be delivered to your doorstep in the shortest possble time. We strive for the most complete customer satisfaction. In case our products have not met your expectations, please contact our customer service team who will work to attain the best resolution.
You might also like:
Carrera Carrera 8825/V 003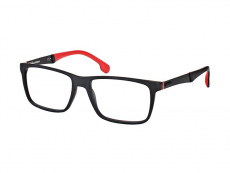 £115.90
Carrera Carrera 8825/V 807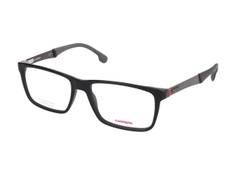 £117.90
Carrera Carrera 144/V 086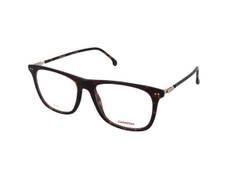 £97.90
Carrera Carrera 148/V 086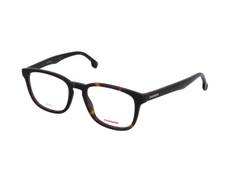 £85.90
Carrera Carrera 148/V 807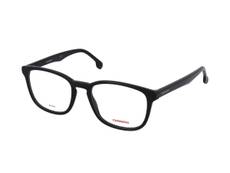 £86.90
Carrera Carrera 5546/V 086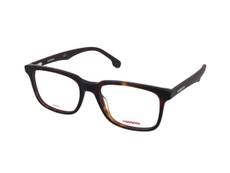 £60.90
Carrera Carrera 8830/V 09Q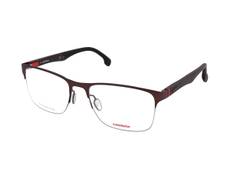 £102.90
Carrera Carrera 8830/V 807/18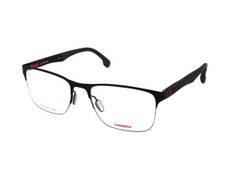 £99.90
Carrera Carrera 158/V 063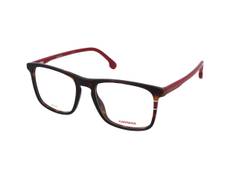 £78.90