Brown Pure Hazel contact lenses - natural effect - power - Air Optix (2 monthly coloured lenses)
Free Delivery
for orders over £49
Free Gifts
for orders over £75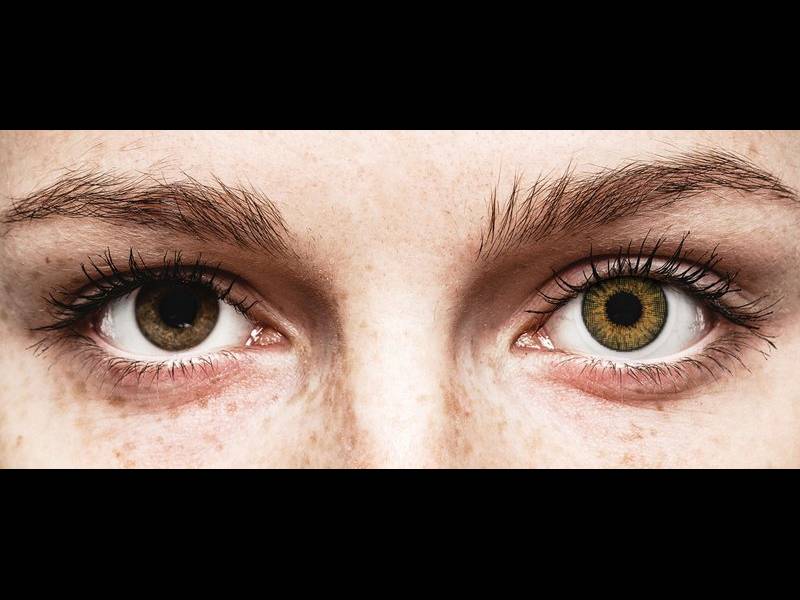 Air Optix Colors – Monthly Coloured Contact Lenses
Air Optix Colors are monthly coloured contact lenses made by Alcon, and are a coloured version of Air Optix Aqua lenses. This package contains two lenses (one pair).
These lenses aren't just for cosmetic use, but also have a vision correction and dioptric power.
3-tone technology
Air Optix Colors use a unique 3-in-1 colour technology to enhance any eye color for a naturally beautiful and stunning look.
Surface coating
Air Optix Colors lenses are made from a silicone-hydrogel material called Lotrafilcon B, which provides a plasma coating. This patented lens material is highly resistant to the adhesion of deposits and impurities.
Air Optix Colors are designed for daily and casual wear. However, they do not allow the option of continuous use. At night, they must be removed from the eyes, cleaned, and stored in a lens case with solution.
Final colour effect
The resulting change in your eye color is influenced by many factors. Generally, naturally dark shades of the iris are more difficult to change with coloured lenses than lighter-coloured eyes. The colour effect produced by the lens is also influenced by the colour of selected clothing and accessories. Lenses will also look different under daylight or artificial light.
Properties
| | |
| --- | --- |
| Color: | Brown |
| Manufacturer: | Alcon |
| BC: | 8.60 |
| DIA: | 14.20 |
| Pack size: | 2 lenses |
| Oxygen permeability: | 110 Dk/t |
| Expiration: | 12 months and more |
| Replacement schedule: | 30 Days |
| Water content: | 33% |
| Product name: | Air Optix Colors |
| Power range: | from -8.00 to +6.00 |
| Lenses Material: | Lotrafilcon B |
| Extended or overnight wear: | No |
| UV filter: | No |
Do you have any questions