Blue Glamour contact lenses - power - ColourVue (2 coloured lenses)
Add a solution: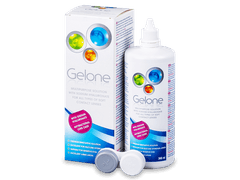 Gelone Solution 360 ml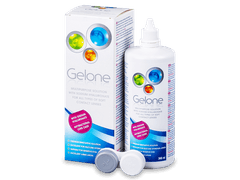 Gelone Solution 360 ml
£7.89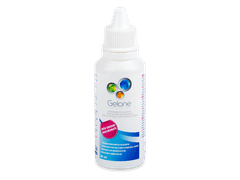 Gelone Solution 50 ml
£2.59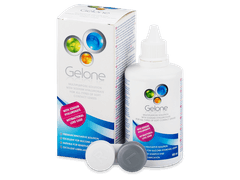 Gelone Solution 100 ml
£4.49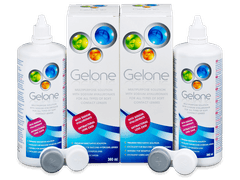 Gelone Solution 2 x 360 ml
£14.99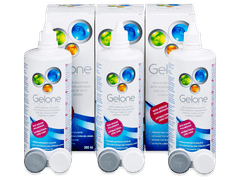 Gelone Solution 3 x 360 ml
£21.85
Free gift worth up to £5.99 for orders over £75.00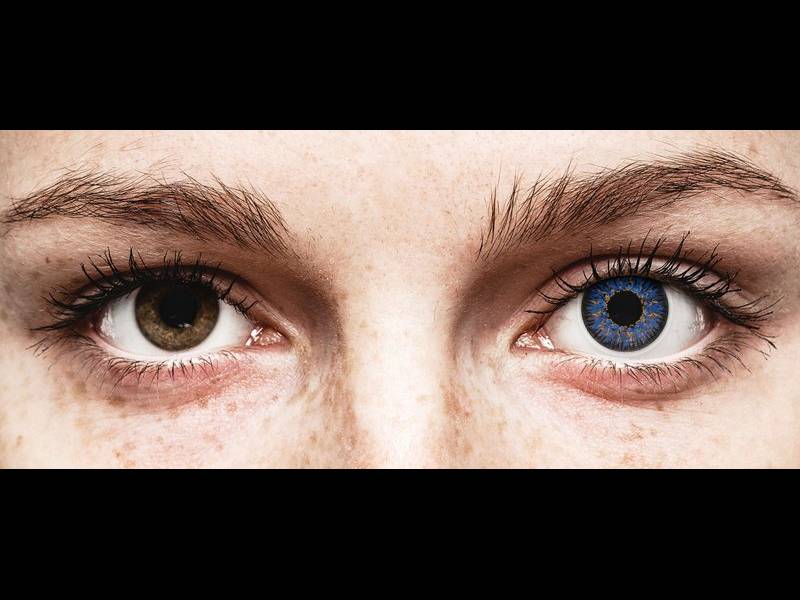 Cosmetic coloured lenses with power
Dioptric coloured lenses are coloured lenses that have a power and are intended to correct your vision. Corrective lenses are typically prescribed by an ophthalmologist or an optometrist. The prescription consists of all the specifications necessary to make the lens. Prescriptions typically include the power specifications of each lens (for each eye). So even when ordering dioptric coloured lenses, you will need to know your prescribed parameters.
ColourVUE Glamour - Blue - power
Looking for a glamorous and striking look with blue coloured eyes? Are you looking for a blue colour which isn't just blue? Then these Blue Glamour lenses might just be the thing for you! ColourVue Glamour can help you stand out during everyday life, or can be used to put the finishing touches on any sort of costume or fancy dress. Wow everyone with these mixed colour lenses.
About ColourVue Glamour Contact Lenses
strong>ColourVUE Glamour are coloured contact lenses, manufactured by MaxVue Vision. The Glamour range offers a more vivid colour change with a black outer circle for more defined eyes. The lens carries slight Aztec design which enhance the overall effect and gives a glamorous look. The package contains two lenses. These lenses have a dioptric power correction.
Caring for ColourVUE Glamour Lenses
After first use, these lenses will be usable for up to 90 days, after which they need to be disposed of. However, in order to guarantee comfortable wear, it's important to properly and consistently care for these lenses during this extended period of use. Clean and store the lenses using a high-quality multi-purpose contact lens solution. (Don't use peroxide!) Don' leave the lenses in the same solution for longer than 5 days. Every 5 days, repeat the regular cleaning process and store the lenses in fresh solution. And don't forget to replace the lens case, in which you're keeping these lenses, every three months. If these lenses are not properly cared for, there is no guarantee they will remain comfortable.
Properties - Blue Glamour contact lenses - power - ColourVue (2 coloured lenses)
| | |
| --- | --- |
| Colour: | Blue |
| Manufacturer: | Maxvue Vision |
| BC: | 8.60 |
| DIA: | 14.00 |
| Pack size: | 2 lenses |
| Expiration: | 12 months and more |
| Oxygen permeability: | 22 Dk/t |
| Water content: | 42% |
| Replacement schedule: | 90 Days |
| Product name: | ColourVUE Glamour |
| Power range: | from -6.00 to 0.00 |
| Lenses Material: | Hydrogel Terpolymer |
| Extended or overnight wear: | No |
| UV filter: | No |
| Medical Device: | Yes |
Smart
Alternative
A natural colour change
UV filter
Comfortable hydrogel material
Smart
Alternative
Gelone Eye Drops 10 ml
Immediate and long-lasting relief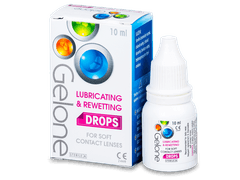 Soothes dry and sensitive eyes
Creates a film that protects the eyes
Can be used on all types of contact lenses
Reviews
184

of our customers recommend this product