Black BlackOut contact lenses - ColourVue Crazy (2 daily coloured lenses)
Free gift worth up to £8.19 for orders over £75.00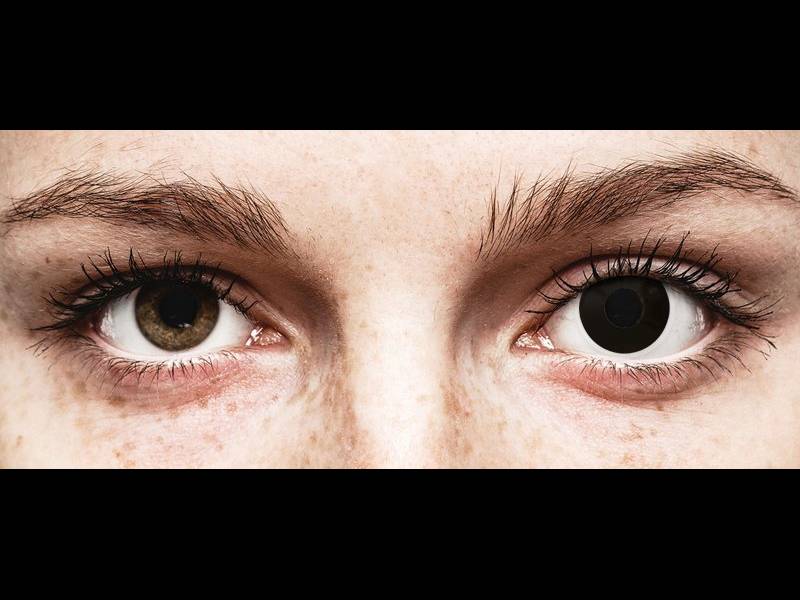 Cosmetic coloured lenses without power
Non-dioptric coloured lenses are contacts that won't correct your vision. They are used solely for cosmetic purposes. For anyone who wishes to buy cosmetic lenses like these, it's advisable for your eyes to be measured for a "plano" prescription, meaning one with zero vision correction. A professional measurement beforehand will also tell you which lenses should comfortably fit you, and which lenses won't.
About ColourVUE Crazy Lens
Crazy lenses are coloured contact lenses. These coloured lenses are specifically designed to cover your natural eye colour with unique, popular, and fantastical patterns. These lenses are ideal for costumes, cosplay, and events like Halloween. They are produced with a variety of replacement schedules but, with proper care, usually last quite long. Crazy lenses are definitely the best choice to put the finishing touches on an amazing look.
ColourVUE Crazy Lens One Day - BlackOut - plano
Do you want a completely black iris? Then these BlackOut Crazy Lenses are just the thing for you! BlackOut lenses will make you iris colour completely disappear in order to achieve a scary or demonic look.The tranparent space in the middle of the lens still allows your pupil to see clearly but the result will look like an all-black eye. Perfect for any freaky costume or cosplay.
About ColourVue Crazy Coloured Contact Lenses
These colourful and playful contact lenses are manufactured by MaxVue Vision and are a staple for all those searching for something fun to wear for Halloween, cosplay, at a party, etc. ColourVUE Crazy Lens are capable of covering your natural eye colour with a unique pattern or colour.
These are daily lenses and therefore must be replaced after one-day use.
Smart
Alternative
Smart
Alternative
Gelone Eye Drops 10 ml
Immediate and long-lasting relief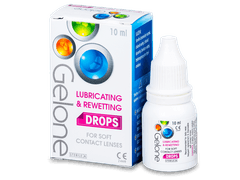 Soothes dry and sensitive eyes
Creates a film that protects the eyes
Can be used on all types of contact lenses
Reviews
48

of our customers recommend this product
Comments
Do you have any questions