Biofinity XR Toric (3 lenses)
Add a solution: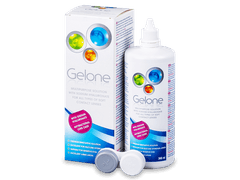 Gelone Solution 360 ml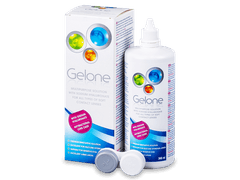 Gelone Solution 360 ml
£7.89
£6.39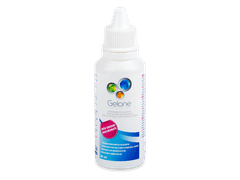 Gelone Solution 50 ml
£2.59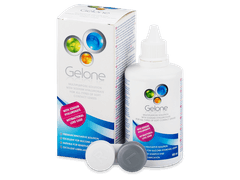 Gelone Solution 100 ml
£4.49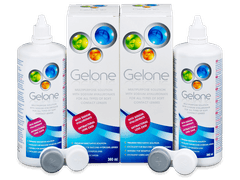 Gelone Solution 2 x 360 ml
£14.99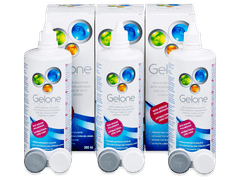 Gelone Solution 3 x 360 ml
£21.85
Gelone Eye Drops 10 ml
Immediate and long-lasting relief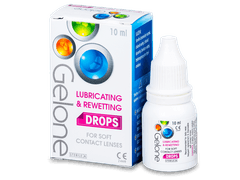 Soothes dry and sensitive eyes
Creates a film that protects the eyes
Can be used on all types of contact lenses
Reviews
68

of our customers recommend this product
Comments (5)
Do you have any questions
I have been told by my contact lens practitioner that these can be made to order at my sphere which is -11.00 toric. Do you know if you can supply to that range? Many thanks
Answer
Hi Julia. Unfortunately, we currently only offer the Biofinity XR Toric lenses with power up to -10.00. We have two options for toric lenses with power up to -12.00; TopVue Air for Astigmatism and TopVue Premium for Astigmatism. You can find those lenses here: https://www.alensa.co.uk/…ses/b-topvue Thanks, Alensa
Are these extended contact lenses / can i sleep in them
Answer
Hi, Louis, Yes, these are monthly lenses, but it is extremely encouraged that they are taken out and cleaned overnight.
Thanks, Alensa
Totally satisfied with these lenses. Being able to select the cylinder and axis means that I can get the lenses that fit me perfectly. Bought these from here as I got a free delivery code.
Is there any possibility to change the base curve on these?
Answer
Hi, currently, it is not possible to alter the base curve of these lenses. The base curve of 8.7 comes as a standard with the Biofinity XR Toric.
First time I've used extended wear lenses that i can leave in for this long which is convenient. Every now and then I put in eye drops to make sure they are super moist but i've been pretty happy with them so far.