Add a solution: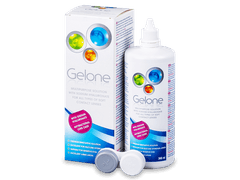 Gelone Solution 360 ml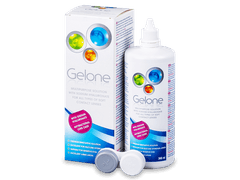 Gelone Solution 360 ml
£7.89
£6.39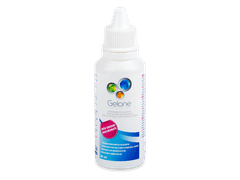 Gelone Solution 50 ml
£2.59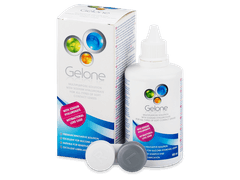 Gelone Solution 100 ml
£4.49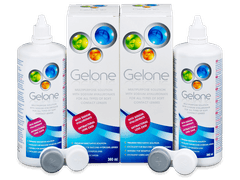 Gelone Solution 2 x 360 ml
£14.99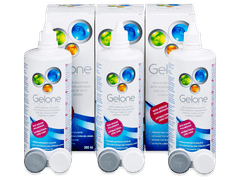 Gelone Solution 3 x 360 ml
£21.85
Gelone Eye Drops 10 ml
Immediate and long-lasting relief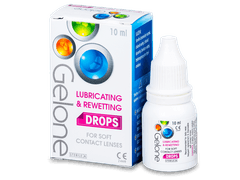 Soothes dry and sensitive eyes
Creates a film that protects the eyes
Can be used on all types of contact lenses
Reviews
92

of our customers recommend this product
Comments (5)
Do you have any questions
Does the lense have on the individual sleve Biofinity XR or Comfilcon A XR as in picture?
Answer
Hi, Samantha, It depends on the factory in which it is manufactured. Some factories have different labeling, but it will be the same exact lens.
Thanks, Alensa
there is no where to put in presciption Rob
Answer
Hi, Rob, You should simply be able to select your strength via the drop-down menu. If you have any questions, please contact our customer support.
Thanks, Alensa
You get good comfort from these every day. Really are a lens that you can put in and forget about.
Perfect for someone like me with very low power prescription
Hello, what is the difference in biofinity vs biofinity xr?
Answer
Dear Raj, the Biofinity XR power range is wider, accommodating prescriptions from -20.0 to +15.00. The standard Biofinity range is between -12.0 and +8.0.