Biofinity Multifocal (6 lenses)
Add a solution: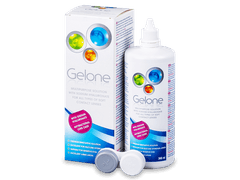 Gelone Solution 360 ml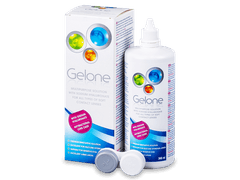 Gelone Solution 360 ml
£7.89
£6.39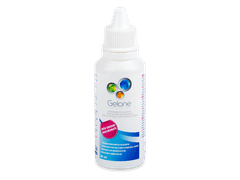 Gelone Solution 50 ml
£2.59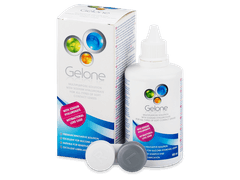 Gelone Solution 100 ml
£4.49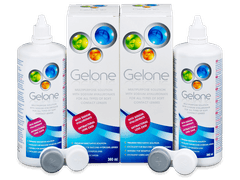 Gelone Solution 2 x 360 ml
£14.99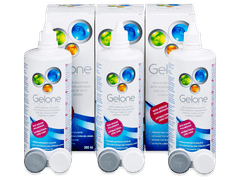 Gelone Solution 3 x 360 ml
£21.85
Smart
Alternative
Extremely breathable
Sharp vision across all distances
High level of hydration throughout the day
Smart
Alternative
Systane Ultra Preservative-Free eye drops 10 ml
Fast acting relief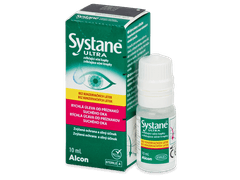 Recommended for dry, tired and irritated eyes
Easy dosing with PureFlow Technology
Can be used with contact lenses
Advanced preservative-free formula
Reviews
328

of our customers recommend this product
Comments (11)
Do you have any questions
Hello, My prescription to see distance is -2.50, when I am putting the prescription on for close reading of +1 would this be classed as N or D ?
Answer
Hi, D or N only indicates dominant or non-dominant eye, respectively, and not added power. Some lenses have this specified. Please check your prescription to see what is needed.
Thanks, Alensa
my prescription does not have eye domination and previous contacts from my optician were Clariti multifocal . I would like to ask if this is required to obtain my dominant eye and in ordering what difference would it make if I just tick N for both eyes or D for both eyes
Answer
Hi, Carl, We believe we could better assist you if we have more information. Could you send your prescription to info@alensa.co.uk?
Thanks, Alensa
Hi Just received order for the above and my pack does not have the Aquaform description as is pictured above and which appears on my opticians pack. Also the side panel description on yours says Biofinity but my opticians pack says Comfilcon A. Please can you confirm that they are one and the same Kind regards Andrew Thornton
Answer
Hi, Andrew, Please contact our customer service department!
Thanks, Alensa
So convenient that I can wear these overnight.
Is it possible to special order the Biofinity Multifocal diameter 14.2? It's on my prescrip, and I don't know if it will make any difference to my eye site?
Answer
Dear Devendra, the Biofinity Multifocal parameters for diameter are standard and cannot be changed. Most wearers will not notice a difference of 0.2mm or less, however, if this concerns you, it is always advised to consult with your optician before ordering.
what should be my biofinity multifocal add if i have only MED on my prescrip?
Answer
Hello Adam, in Biofinity Multifocal parameters, MED is usually add power +2.00. You may wish to consult with your optician to be sure it's right for you.
My optician told me the Biofinity multifocal design is something special. Is it better, or more comfortable than other multifocals? Would like more info before I order please.
Answer
Dear Kareem, the Biofinity Multifocal material is made from their patented Aquaform technology. This technology helps the lenses retain as much moisture as possible, to prevent feelings of dryness after prolonged wear. Other multifocals have similar moisture technologies, but Biofinity lenses have a high water content as well as a high level of oxygen permeability.
Excellent price and prompt delivery service.
Very comfortable, even for sports and outdoor activities. Definitely the best bifocal lenses I've tried.
I was a bit skeptical as you're so much cheaper than my usual shop, but I'm satisfied with the quality of the lenses and the service.
I have quite dry eyes and work in an office which doesn't really help. With Biofinity it's more bearable than with other lenses. As for lenses-contacts, speedy delivery and excellent service. Thankyou.