The production of this product has ended.
Add a solution: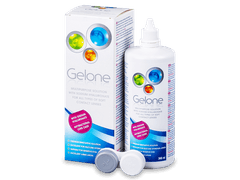 Gelone Solution 360 ml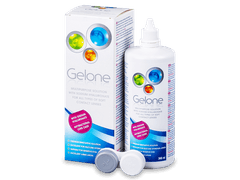 Gelone Solution 360 ml
£7.89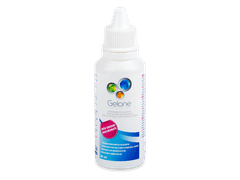 Gelone Solution 50 ml
£2.59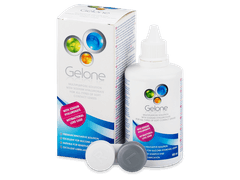 Gelone Solution 100 ml
£4.49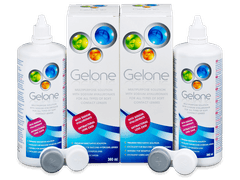 Gelone Solution 2 x 360 ml
£14.99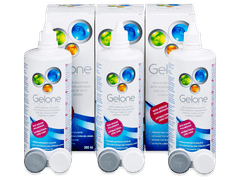 Gelone Solution 3 x 360 ml
£21.85
Smart
Alternative
High level of oxygen permeability
High water content
Money-back Guarantee
Smart
Alternative
Reviews
199

of our customers recommend this product
Comments (9)
Do you have any questions
I have had contacts for many years but I would love s coloured pair, however, I am struggling to find any with a BC of 8.4 :( Do they exist on this base curve?
Answer
Hi, Kathy, Our apologies, but we do not yet offer coloured contact lenses with a base curve of 8.4.
Thanks, Alensa
I've used these contact lenses for two years now and I love them. I work long shifts so can have them in up to 14 hours a day and they remain comfortable and they are a good price too. So easy to order and dispatched really quickly.
Hi, does Avira make colored contact lenses?
Answer
Hi Chloe, We don't offer coloured lenses from Avaira, but we have a variety of other brands of coloured contacts for vision correction. Try TopVue Color for monthly coloured lenses, or FreshLook One Day Colors for dailies. Shop all of our coloured contact lenses here: http://www.alensa.co.uk/…-lenses.html
My favorite lenses at a great price. I'll never be stuck ordering from my opticians again.
I've trusted Avaira for quite a while, and find you have the best prices of anyone I've discovered. Certainly cheaper than my opticians, so many thanks. I'll continue to reorder from you as you make it so easy and reasonable.
After trying many different lenses, I've finally settled on Avaira for the comfort and price. This is the best price I was able to find online, so I'll stick with Avaira for the future.
Always in stock when I need them, and the orders are dispatched and delivered seamlessly. Great service and top quality products.
The pack of 6 has become tougher to find, but I was delighted to find them here for the best price on the market. Significantly lower than your competitors for the same quality lenses.
Very close to Biofinity I use now, but less comfortable.