Air Optix plus HydraGlyde Multifocal (6 lenses)
Package deals
Price

£47.68

47.68
Save

£1.50
Price

£48.18

48.18
Save

£2.00
Systane Hydration Eye Drops 10 ml
Fast Acting Relief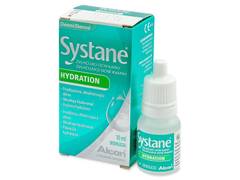 Rehydrates your eyes for relief that lasts.
Advanced dual ingredient formula with Hyaluronate.
Can be used with contact lenses.
Reviews
This product doesn't have many reviews yet
Do you have any questions
hi the add power on my contact lens is 0.00LOW, im confused when ordering your contacts as there is no 0.00 low
Answer
Hi Marie. Please contact our customer service department at info@alensa.co.uk. Thanks, Alensa
Hi I wear Air optix aqua Are hydraglide better? Regards
Answer
Hi, John, Hydraglide locks in water content so that your eyes are constantly kept moist and, especially with sensitive eyes, blocked from obtrusive touch. Whether or not they are better depends on what you are looking for.
Thanks, Alensa