Air Optix Night and Day Aqua (6 lenses)
Add a solution: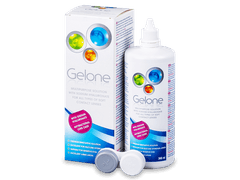 Gelone Solution 360 ml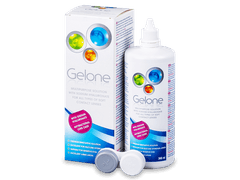 Gelone Solution 360 ml
£7.89
£6.39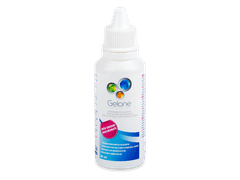 Gelone Solution 50 ml
£2.59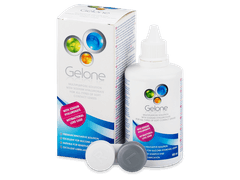 Gelone Solution 100 ml
£4.49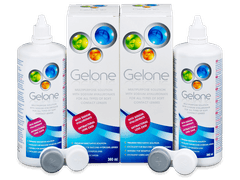 Gelone Solution 2 x 360 ml
£14.99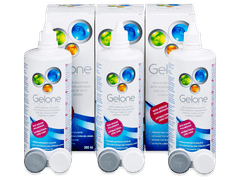 Gelone Solution 3 x 360 ml
£21.85
Systane Ultra Preservative-Free eye drops 10 ml
Fast acting relief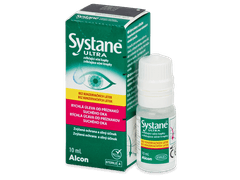 Recommended for dry, tired and irritated eyes
Easy dosing with PureFlow Technology
Can be used with contact lenses
Advanced preservative-free formula
Reviews
39

of our customers recommend this product
Comments (14)
Do you have any questions
I have just placed an order can you please confirm the power
Answer
Hi,
Please contact our customer service at info@alensa.co.uk, so we can assist you further. Thank you!
hi, i wanted to know if i am sutibale to wear the lenses you can keep in for 30 days/nights. my prescription is: Left eye: BC 8.7 DIA 14.5 CYL -0.75 axis 020 PWR +3.75 right eye: BC 8.7 DIA 14.5 CYL 1.25 axis 160 PWR +4.75
Why are you advertising 6 lenses for £30.99 then when you order it jumps to £61.98 as there is only 3 lenses per pack
Answer
Thank you for your recent comment. Ordering 6 single lenses the cost will be as it states but if you add a second box with a different prescription which will be 12 single lenses or increase the quantity the price will increase as this will mean 2 boxes of 6 lenses. If you have any further queries or experience any problems with the order or prices please let us know and we will look into this. Info@alensa.co.uk
Team Alensa
Hi I am looking for a progressive lens so when I order do I order +2.50 or -2.50? Thank you
Answer
Hi Gillian,
Generally progressive lenses are also called multi-focal lenses. You can see our full range of multi-focal lenses here: https://www.alensa.co.uk/…-lenses.html In terms of your exact prescription, we would recommend consulting with your optician before making a purchase. If you need any more info, you can contact our customer service team via phone or email.
Great. I can put these lenses in and go about my day without worrying about them. You notice the increased moisture in them as soon as you put them in and they never dry out even after wearing them for a while.
I am trying to order but your prices are higher than Asda opticians
Answer
Hi Eddie,
Thanks for leaving a comment.
At Alensa, we are committed to offering you the lowest competitive price on the market for contact lenses.
Please see our terms and conditions for our lowest price guarantee here: https://www.alensa.co.uk/…arantee.html
The price has doubled since my last order 6 months ago? I'm going elsewhere.
Answer
We pride ourselves in being the lowest priced e-shop for contact-lenses on the market. If you find a lower price we will offer you our lowest price guarantee. All the details on this can be found here: https://www.alensa.co.uk/…arantee.html
What does the BC mean either of 8.40 or 8.60 ?
Answer
The BC (Base curve) is the measurement of the back curvature of the lens in millimeters. It is important to select the correct BC to ensure a good fit which will provide both comfort and allow oxygen transmissions. You can find your own BC on your personal prescription, if you cannot locate this please speak with your optician as they will have this on record. It is possible to wear lenses with a slightly different BC than prescribed but again it is best to speak with your optician beforehand.
Been wearing these for a while they're great. Do you also have air optix night and day color lenses?
Answer
Hi Kelly, We're glad you're pleased with these lenses. Unfortunately we don't have Air Optix night & day lenses in colours. However, Air Optix does make a variety of coloured lenses, just not approved for overnight wear. You can find all of our coloured lenses here: http://www.alensa.co.uk/…-lenses.html
Do you have air optix night day aqua astigmatism lenses? I am looking for something I can wear overnight, but have astigmatism. Any help would be great.
Answer
Dear Martie, Air Optix contact lenses are available for astigmatism correction. They are approved by the manufacturer for overnight wear, but it's important that you consult with your optician before beginning this type of wearing schedule. Air Optix for astigmatism water content is even higher than that of Air Optix Night & Day Aqua to ensure maximum comfort. You can read more about Air Optix for astigmatism here http://www.alensa.co.uk/…ism-6-lenses
I have experience with other continuous wear lenses, so I know this type of wear is suitable for me, but is there any difference between brands? I would like to change from Acuvue Oasys to the Cibavision Air Optix Night & Day.
Answer
Hi Harriet. Acuvue Oasys are bi-weekly lenses that are approved for up to one week of extended wear, while the Air Optix Night and Day Aqua are monthly lenses that can be suitable for one month of continuous wear. Because of the difference in the replacement schedule, it is very important to check with your ophthalmologist before beginning a continuous wearing regimen.
Perfect lenses for driving at night. I've never had clearer vision with any other lenses.
Really good product. Very quick and easy to order. Excellent delivery time. Thanks!
I use night and day aqua for business trips. Sum up - Comfortable contacts for overnight wear.