Air Optix Colors - Turquoise - power (2 lenses)
Free gift worth up to £6.79 for orders over £75.00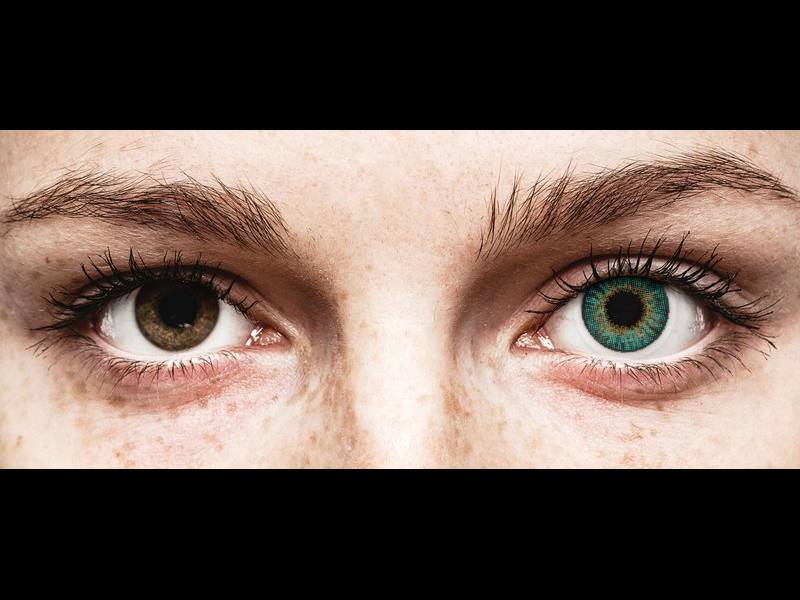 Cosmetic coloured lenses with power
Dioptric coloured lenses are coloured lenses that have a power and are intended to correct your vision. Corrective lenses are typically prescribed by an ophthalmologist or an optometrist. The prescription consists of all the specifications necessary to make the lens. Prescriptions typically include the power specifications of each lens (for each eye). So even when ordering dioptric coloured lenses, you will need to know your prescribed parameters.
About Air Optix Colors
Air Optix Colors are monthly contact lenses produced by Alcon. Alcon uses 3-in-1 colour technology to ensure a beautiful look that is able to cover the natural colour of the eye. These lenses are available in 12 natural shades. Their material is comfortable and breathable for healthy-looking eyes. These lenses have a monthly replacement schedule and are indicated for daily wear. Do not sleep in these lenses. One box contains 2 pieces.
Properties
| | |
| --- | --- |
| Colour: | Green |
| Manufacturer: | Alcon |
| BC: | 8.60 |
| DIA: | 14.20 |
| Pack size: | 2 lenses |
| Oxygen permeability: | 110 Dk/t |
| Expiration: | 12 months and more |
| Replacement schedule: | 30 Days |
| Water content: | 33% |
| Product name: | Air Optix Colors |
| Power range: | from -8.00 to +6.00 |
| Lenses Material: | Lotrafilcon B |
| Extended or overnight wear: | No |
| UV filter: | No |
Reviews
32

of our customers recommend this product
Do you have any questions
Hi I'm using bifocal clear contact lenses, but I'd like to buy with colour. Can you advise me the brand? Please
Answer
Hi, Sandra, Unfortunately, we do not offer bifocal/ multifocal lenses with colour.
Thanks, Alensa
Hi, I was wondering that if I choose 1 quantity, will 2 lenses come (i.e. 1 for right eye and 1 for left eye)? And if yes, since both my eyes have different powers, will I get 4 lenses for the price of 2 quantity (i.e. 2 for right eye and 2 for left eye)
Answer
Hi, Natasha, If you choose 1 quantity, you will only receive 2 lenses of the same power. In order to have two different powers, you must click on "+select prescription for second eye" underneath the first prescription. Yes, you are correct: it will be 4 lenses in that case.
Thanks, Alensa