Smart
Alternative
High comfort
Extremely breathable
Money-back Guarantee
Smart
Alternative
Systane Hydration Eye Drops 10 ml
Fast Acting Relief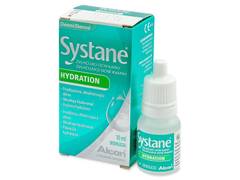 Rehydrates your eyes for relief that lasts.
Advanced dual ingredient formula with Hyaluronate.
Can be used with contact lenses.
Reviews
This product doesn't have many reviews yet
Do you have any questions
Decided to give the monthly lenses a try. They feel pretty much the same as my regular dailies in terms of comfort but they do take a bit more effort to look after. I find the convenience of dailies my personal preference but these aren't bad at all.
I initially ordered the lenses with the wrong power, plus instead of minus but I was able to quickly exchange them for the right ones. Really happy with the service and as usual my lenses are spot on.
Originally recommended these by my optician but I found them cheaper here. Can't complain with these lenses, never had any trouble with them.