Acuvue Oasys with Transitions (6 lenses)
Delivery
2–3 Business Days
£2.90
1–2 Business Days
£5.90
1–2 Business Days
£3.90 – £4.90
Smart
Alternative
High level of oxygen permeability
High water content
Money-back Guarantee
Smart
Alternative
Systane Hydration Eye Drops 10 ml
Fast Acting Relief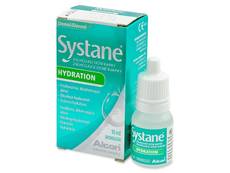 Rehydrates your eyes for relief that lasts.
Advanced dual ingredient formula with Hyaluronate.
Can be used with contact lenses.
Free Delivery
for orders over £49
Free Gifts
for orders over £75
Acuvue Oasys with Transitions (6 lenses)
Johnson & Johnson introduces the first-of-its-kind bi-weekly silicone-hydrogel contact lens Acuvue® Oasys with Transitions™, which can quickly and seamlessly adapt in response to changing light conditions.
The lens material and special properties
These lenses are made from senofilcon A, which is the same high-quality material used in normal Acuvue Oasys.
These lenses are equipped with Transitions™ Light Intelligent Technology™, causing them to respond to ambient light changes. This photochromic lens technology is automatically activated when light conditions shift and darkens or brightens the lens according to the current environment. The lenses are able to darken in less than 60 seconds and fade back to clear in approximately 90 seconds.
Another advantage of Acuvue Oasys with Transitions contact lenses is their ability to filter out blue light coming from mobile phones, TVs, computers and other artificial sources. The lenses also have a UVA and UVB filter to protect part of your eyes from harmful sun rays.
The lenses have a light handling colour and an indicator, so you can easily tell when they are inside out. The manufacturer does not recommend these 14-day contact lenses for continuous wear. This package contains 6 lenses.
An interesting fact
Johnson & Johnson Vision worked with the professional baseball player Bryce Harper, who tried Acuvue Oasys with Transitions during his 2019 season. Thanks to the light adaptability of the lenses which were able to effectively change according to the lighting conditions on the field, his reactions were faster and more effective overall. He shared his experiences with these lenses via a video stream.
Properties
| | |
| --- | --- |
| Manufacturer: | Johnson and Johnson |
| BC: | 8.40 |
| DIA: | 14.00 |
| Pack size: | 6 lenses |
| Expiration: | 12 months and more |
| Oxygen permeability: | 121 Dk/t |
| Replacement schedule: | 14 Days |
| Water content: | 38% |
| Product name: | Acuvue Oasys with Transitions |
| Power range: | from -12.00 to +8.00 |
| Extended or overnight wear: | No |
| Lenses Material: | Senofilcon A |
| UV filter: | Yes |
These new tech lenses are amazing. It's very comfortable to wear, just like the ordinary version of the Acuvue contacts. And it really did transform to darker colour really quickly and help a lot when I'm under the strong sunlight.
Very confortable lenses. I slept with for a couples nights as well no problem at all I have had always transition sunglasses and for me the contact lenses are not going dark enough same the normal transition sunglasses. Other problem they are not varifocal I'll wait the 2nd generetion with improvement Thanks
Do you have any questions
Acuvue Oasys with transitions best before date.
Hello Please could you tell me the best before date if i buy a pack of the Acuvue Oasys with transitions. Best regards Zubair
Answer
Hi, Zubair, All of our products are ordered new, with lenses having a standard usability time-frame of 2–3 years.
Thanks, Alensa
Base curve
I really want to try these transitions lenses but I need an 8.8 base curve, they don't seem to be available? Please help
Answer
Hi, Shane, Unfortunately, we only stock these lenses with a BC of 8.40.
Thanks, Alensa
Comments
Do you have transition lenses without prescription ?
Answer
Hi, Stefan, Unfortunately, we do not offer this product without strength.
Thanks, Alensa
Acuvue oasys transition lenses
Can you sleep in these for the 6 days the same as the normal acuvue oasys,
Answer
Hi, Marina, Unfortunately, we cannot answer this question with confident accuracy; however, for health reasons, we strongly encourage taking your lenses out every night and placing them in a cleansing solution.
Thanks, Alensa
Comments
Are they available in varifocal. I wear a varifocal in one eye.
Answer
Hi, Mary, Unfortunately, we don't yet stock these in varifocal form.
Thanks, Alensa