Acuvue Oasys with Transitions (6 lenses)
Smart
Alternative
High level of oxygen permeability
High water content
Money-back Guarantee
Smart
Alternative
Package deals
Price

£35.88

35.88
Save

£1.50
Price

£36.38

36.38
Save

£2.00
Systane Ultra Preservative-Free eye drops 10 ml
Fast acting relief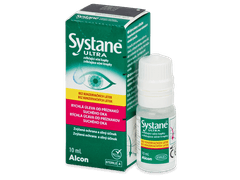 Recommended for dry, tired and irritated eyes
Easy dosing due to the Drop-Tainer bottle
Can be used with contact lenses
Advanced preservative-free formula
Reviews
46

of our customers recommend this product
Do you have any questions
Are you planning on making them for people with astigmatism eventually?
Answer
Hi Charlotte. Unfortunately, we are not able to provide any information as to whether or not Johnson & Johnson will eventually offer Acuvue Oasys with Transitions lenses for astigmatism. Thanks, Alensa
I wanted to love these lenses but unfortunately, whilst one side has been great, I have had nothing but problems with the other side (2 different batches). Within 24 hours they are developing tears. The latest one has lasted 5 days before doing the same, which is a record! I've also had 2 where the side has torn off and disappeared! I don't think I can continue with them. If they were daily disposable this wouldn't be so much of an issue but they do not last for the 2 weeks stated!
Very confortable lenses. I slept with for a couples nights as well no problem at all I have had always transition sunglasses and for me the contact lenses are not going dark enough same the normal transition sunglasses. Other problem they are not varifocal I'll wait the 2nd generetion with improvement Thanks
Hello Please could you tell me the best before date if i buy a pack of the Acuvue Oasys with transitions. Best regards Zubair
Answer
Hi, Zubair, All of our products are ordered new, with lenses having a standard usability time-frame of 2-3 years.
Thanks, Alensa
These new tech lenses are amazing. It's very comfortable to wear, just like the ordinary version of the Acuvue contacts. And it really did transform to darker colour really quickly and help a lot when I'm under the strong sunlight.
I really want to try these transitions lenses but I need an 8.8 base curve, they don't seem to be available? Please help
Answer
Hi, Shane, Unfortunately, we only stock these lenses with a BC of 8.40.
Thanks, Alensa
Do you have transition lenses without prescription ?
Answer
Hi, Stefan, Unfortunately, we do not offer this product without strength.
Thanks, Alensa
Can you sleep in these for the 6 days the same as the normal acuvue oasys,
Answer
Hi, Marina, Unfortunately, we cannot answer this question with confident accuracy; however, for health reasons, we strongly encourage taking your lenses out every night and placing them in a cleansing solution.
Thanks, Alensa
Are they available in varifocal. I wear a varifocal in one eye.
Answer
Hi, Mary, Unfortunately, we don't yet stock these in varifocal form.
Thanks, Alensa