Acuvue Oasys for Astigmatism (6 lenses)
Add a solution: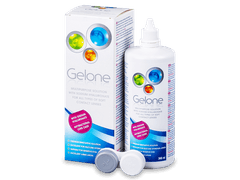 Gelone Solution 360 ml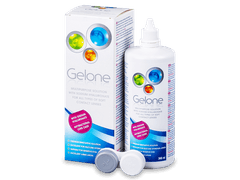 Gelone Solution 360 ml
£7.89
£6.39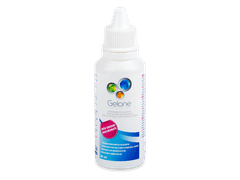 Gelone Solution 50 ml
£2.59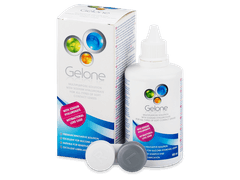 Gelone Solution 100 ml
£4.49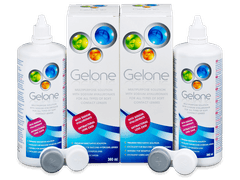 Gelone Solution 2 x 360 ml
£14.99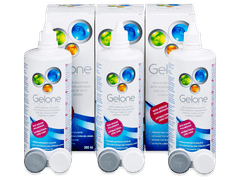 Gelone Solution 3 x 360 ml
£21.85
Smart
Alternative
High level of oxygen permeability
High water content
Money-back Guarantee
Smart
Alternative
Systane Ultra Preservative-Free eye drops 10 ml
Fast acting relief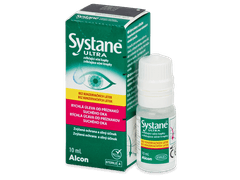 Recommended for dry, tired and irritated eyes
Easy dosing with PureFlow Technology
Can be used with contact lenses
Advanced preservative-free formula
Reviews
801

of our customers recommend this product
Comments (16)
Do you have any questions
I can't find lenses that march my perspiration
Answer
Hello. Please contact our customer service department at info@alensa.co.uk. Thanks, Alensa
Are these lenses multifocal?
Answer
Hi Kim. No, these Toric lenses are to correct Astigmatism, a refractive error in which the cornea or lens does not have a perfectly curved shape. Multifocal lenses will be labelled 'multifocal' or 'for Presbyopia.' Thanks, Alensa
Can you help find me suitable lens for the following prescription. Right BC 8.6 DIA 14.3 PWR -3.25/-1.75×060. Left BC 8.6 DIA 14.3 PWR -2.75/-175×120 THANKS.
Answer
Thanks for leaving a comment, we have now responded via you personal email with more detailed information.
My 11 year old daughter only needs contact lenses for Trampolining and only wears them 2 maybe 3 times a week to training for maybe 5hrs maximum. Dailies would be better but she needs +5.50 in her left eye therefore we had to go for 2 weekly. Could we use them for longer than 2 weeks??
After continual problems these lenses were recommended to me by my optician. Bi-weekly lenses are perfect for me, they feel great every time I put them in and my eyes never feel tired.
I currently use purevision 2 with a base curve of 8.9 As these acuvue have a base curve of 8.6 would they be ok to use?
Answer
Hi,
Thanks for your comment.
We would always recommend consulting with your optician before purchasing lenses with a different base curve.
Hi, my left eye cylinder is -2.50 and right is -2.00. But they just do -2.25 and -1.75. How come ?
Hello there, can you tell me if you have something like Acuvue Oasys astigmatism daily lenses?
Hello, can you provide any insight about Acuvue oasys astigmatism vs Air optix? Many thanks - K.
Answer
Hello Kenny, These are 2 excellent lenses with nearly identical properties. The main difference is the wearing schedule. The Acuvue Oasys lenses are intended to be discarded every 2 weeks, and the Air Optix Aqua lenses are monthly. Both can be worn on an extended wear basis with approval of your eye care specialist. Read more about Air Optix for Astigmatism here: http://www.alensa.co.uk/…ism-6-lenses
Can you wear Acuvue oasys for astigmatism contacts for a full month if you don't wear them overnight?
Answer
Hi David, you can wear Acuvue Oasys for Astigmatism lenses overnight, if instructed by your optician. However, they are bi-weekly lenses meant to be discarded every 14 days, so you should not wear them for a full month.
Are Acuvue Oasys for astigmatism monthly lenses or fortnightly? When I started wearing them, I thought they were monthly, but perhaps I should be replacing them more often?
Answer
Dear Priya, yes, Acuvue Oasys for astigmatism contact lenses are intended to be replaced every 14 days. If you are wearing them overnight, they should be replaced every 7 days. Wearing any lenses longer than the recommended time can potentially cause vision and health problems.
Very pleased to find acuvue oasys for astigmatism contact lenses cheap here. Much better price than my optician was quoting me. I'll definitely recommend these to friends.
Been using these for years with no complaints. Happy to have fouhd the cheapest price around, too.
Once in my eyes, these lenses are barely noticeable. Top quality, and well worth the price.
Pretty pleased with your price and availability of this product.
I have been told that this is a good brand for people who suffer from Asigmatism. Could you reccomend other such product.
Answer
Yes this is a good product for suffers of Astigmatism which means it is no longer a barrier wearing contact lenses for astigmatism suffers. ACUVUE OASYS Brand for ASTIGMATISM, ACUVUE ADVANCE Brand for ASTIGMATISM, and 1-DAY ACUVUE MOIST Brand for ASTIGMATISM offer people with astigmatism the same exceptional fit, comfort, and visual clarity that regular contact lens wearers enjoy. All these specialised contact lenses can be found on our website plus much more.