Add a solution: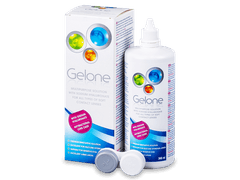 Gelone Solution 360 ml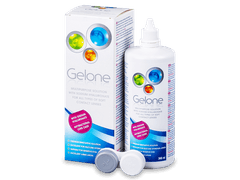 Gelone Solution 360 ml
£7.89
£6.39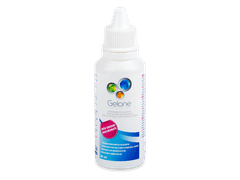 Gelone Solution 50 ml
£2.59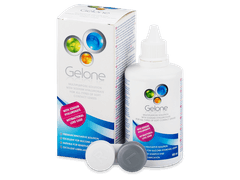 Gelone Solution 100 ml
£4.49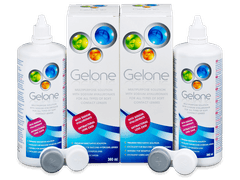 Gelone Solution 2 x 360 ml
£14.99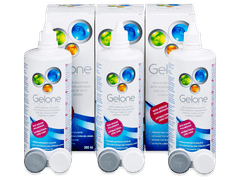 Gelone Solution 3 x 360 ml
£21.85
Smart
Alternative
High level of oxygen permeability
High water content
Money-back Guarantee
Smart
Alternative
Systane Ultra Preservative-Free eye drops 10 ml
Fast acting relief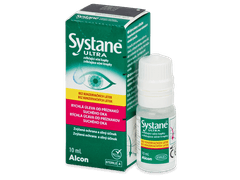 Recommended for dry, tired and irritated eyes
Easy dosing with PureFlow Technology
Can be used with contact lenses
Advanced preservative-free formula
Reviews
1517

of our customers recommend this product
Comments (16)
Do you have any questions
Answer
Dear customer, unfortunately, we are not shipping to the USA currently. In case you have some friends in Europe, you can check out www.alensa.eu and order from one of those European shops.
Hello, do these lens have a slight tint to help with application like most lenses or are they completely clear?
Answer
Hi Katie. These lenses are not tinted, however they do have an 'upside down' indicator to assist with application. Thanks, Alensa
Wow, these are really great. I have only tried two other brands, but these ones are the only ones so far I can comfortably wear to work. With the others the view would get very blurry after looking at the computer screen for a few hours so I had difficulties working and would have to switch to glasses after a few hours of intense work as I do a lot of Excel spreadsheets. These contacts feel amazing even though they seem to be a bit thicker than the ones I used before. No more blurry screen!! Highly recommend trying them!
Answer
We are more than happy to answer your question! Dia, refers to the diameter or the lense and BC simply means Basic curve!
Hi Iam currently using Acuvue Oasys Biweekly Contact Lenses but iam looking for a daily for my holidays which is the nearest equivalent Thanks
Really comfortable lenses, my eyes feel great and refreshed every time I put them in. You really notice the extra breathability when you wear them.
Ive been with my old contact lens brand for 8 years and decided to give another brand a go. Best decision ever! These contact lenses are so much better, lighter and easier to apply. At such an excellent price, I will definitely buy these again.
Answer
Hi Anais, thanks for the great feedback. We're pleased that you're satisfied and comfortable!
Is there such thing as one a day acuvue oasys? I'm happy with these, but think I would prefer daily contacts.
I'm worried about acuvue oasys drying out my eyes. I have quite sensitive eyes, so I want to make sure these will be comfortable for me.
Answer
Hi Paul, Acuvue Oasys moisture content is 38% which should be very comfortable for most users. They also have an exceptionally high level of oxygen permeability to enhance their comfort.
Hi there, does acuvue oasys come in colors? I'd love to try a blue or green color.
Answer
Hi Margaret, Thank you for your comment. Unfortunately Acuvue Oasys do not come in colours. We offer a variety of lenses in lovely colours from other top manufacturers. Have a look at our coloured lenses page, and we're sure you'll find something you like! http://www.alensa.co.uk/…-lenses.html
Best price around on these lenses. Reliable service and shipping. A+
The free shipping is wonderful, and definitely incentive for me to stock up. I wasn't used to spending so much at one go, but I'm so glad I did. Now I don't have to worry about reordering on time every month.
Very light and thin lenses. It's easy to forget I'm wearing them, but I've found it's better for me to take them out at night.
I've been loyal to Acuvue Oasys, and can't imagine wearing anything else. Thanks to Alensa for the great service and speedy delivery.
Great item, great quality, dispatched extremely rapidly
This website is so easy to use the delivery times are speedy and products always accurate.