Acuvue Oasys 1-Day with HydraLuxe for Astigmatism (30 lenses)
Delivery
2–3 Business Days
£2.90
1–2 Business Days
£5.90
1–2 Business Days
£3.90 – £4.90
Systane Hydration Eye Drops 10 ml
Fast Acting Relief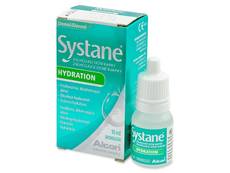 Rehydrates your eyes for relief that lasts.
Advanced dual ingredient formula with Hyaluronate.
Can be used with contact lenses.
Free Delivery
for orders over £49
Free Gifts
for orders over £75
Acuvue Oasys 1-Day with HydraLuxe for Astigmatism daily toric contact lenses
Acuvue Oasys 1-Day with HydraLuxe for Astigmatism from Johnson and Johnson are made from a highly breathable silicone-hydrogel material, that has been treated with HydraLuxe ™ Technology. These toric lenses have a daily replacement schedule and serve to correct astigmatism with an added cylinder and axis value.
Comfortable and perfect vision guaranteed
Johnson & Johnson uses several special technologies to enhance these daily silicone-hydrogel toric lenses. Thanks to the HydraLuxe ™ Technology, these lenses are easy to wear and feel comfortable throughout the day. This is because they were coated in a substance which is very similar to physiological tears. Acuvue Oasys 1-Day with HydraLuxe for Astigmatism is therefore a great choice for those who suffer from dry eyes and those with an active lifestyle.
The additional Blink Stabilized® Technology ensures that the lenses perfectly stay in place throughout their wear. This technology uses the natural movement of the eyelids in order to guarantee clear vision.
Acuvue Oasys 1-Day with HydraLuxe for Astigmatism has an excellent UV-filter for added protection against UVA and UVB radiation. The material of the lenses is mildly tinted blue, which makes it easy to handle them.
This package of Acuvue Oasys 1-Day with HydraLuxe for Astigmatism contains 30 daily contact lenses.
Properties
| | |
| --- | --- |
| Manufacturer: | Johnson and Johnson |
| BC: | 8.50 |
| DIA: | 14.30 |
| Pack size: | 30 lenses |
| Replacement schedule: | 1 Day |
| Expiration: | 12 months and more |
| Oxygen permeability: | 121 Dk/t |
| Water content: | 38% |
| Product name: | Acuvue Oasys 1-Day with HydraLuxe for Astigmatism |
| Cylinder extra power: | from -0.75 to -2.25 |
| Power range: | from -9.00 to +4.00 |
| Extended or overnight wear: | No |
| Lenses Material: | Senofilcon A |
| UV filter: | Yes |
These lenses are honestly amazing...I hear they're comparable with dailies total 1 lenses but having not tried them I can't comment. I have been using acuvue moist for a few years now and struggled with comfort because they dried out very quickly in my eyes... These oasys lenses stay perfect for a whole day with ease. In fact even when you take them out at the end of the day there is no feeling of relief like I have with any other lense as it's really that difficult to tell whether they're in or out... Absolutely amazing... It's very easy to forget your wearing them even after 14 hours... I will only use these lenses going forward as the difference between them and the moist lense I'd like day and night.
Do you have any questions
do you ship abroad?
Do you ship abroad to asia
Answer
Hi, Lenihan, Unfortunately, we do not ship to Asia at this time.
Thanks, Alensa
Acuvue Hydroluxe Astigmatism
What discount can you offer if I purchase 6 or 12 months supply upfront. ? I am able to purchase the same lenses for £40 per month without a bulk purchase from Costco stores. Many thanks Brett
Answer
Hi, Brett, Unfortunately, we offer no discounts in regard to the quantity of an order. However, please sign up for our newsletter to stay up to date with special offers and promotions!
Thanks, Alensa