Acuvue Oasys 1-Day (30 lenses)
Smart
Alternative
Block the blue light
Filter UV light
Reduce eye fatigue
Smart
Alternative
Systane Ultra Preservative-Free eye drops 10 ml
Fast acting relief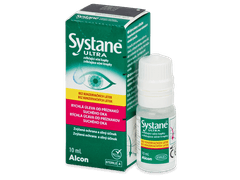 Recommended for dry, tired and irritated eyes
Easy dosing with PureFlow Technology
Can be used with contact lenses
Advanced preservative-free formula
Reviews
462

of our customers recommend this product
Comments (6)
Do you have any questions
My husband has been using Acuvue True Eye lenses but has found they are becoming uncomfortable. He has had a lens check and he is wear ing the correct prescription & fit. He wears lenses 3-4 days a week, for 4-6 hours and I wondered if these Oasys lenses might be better as he has a little dry eye on occasion. I am reluctant to order without trying, and wondered if you offer a sample pair for him to test? Thank you.
Answer
Hi, Amanda, Please contact our customer service department at info@alensa.co.uk.
Thanks, Alensa
Looking for Oasys L:8.50/14.50 Can you help with this prescription please.
Answer
Dear Joan, please contact our customer service for more information at info@alensa.co.uk
Hi I just wondered if you sell Acuvue oasys with Hydraluxe for Astigmatism . I can see this brand on your website but my box of contacts looks slightly different as it has a yellow astigmatism sign on the box above the blue 1 day circle .
Answer
Hi, Samantha, Unfortunately, we don't yet sell Acuvue Oasys with HydraLuxe for our astigmatism line. However, we hope to have more optimistic news in the near future!
Thanks, Alensa
I have no problem wearing these all day. I can get through my working day and not have to worry about these drying out or getting uncomfortable.
Perfect lenses for my dry eyes. Can wear these for the whole day.
Been wearing these for around a year and they're great daily lenses.