1 Day Acuvue TruEye (90 lenses)
Smart
Alternative
High comfort
High water content
Money-back Guarantee
Smart
Alternative
Systane Hydration Eye Drops 10 ml
Fast Acting Relief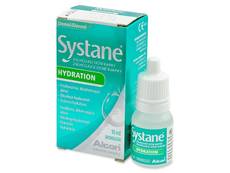 Rehydrates your eyes for relief that lasts.
Advanced dual ingredient formula with Hyaluronate.
Can be used with contact lenses.
Free Delivery
for orders over £49
Free Gifts
for orders over £75
1 Day Acuvue TruEye Daily Contact Lenses
1 Day Acuvue TruEye are produced by Johnson & Johnson and are the world's first daily disposable lenses made of silicone hydrogel material. The contact lenses are equipped with the patented HYDRACLEAR moisturising technology, UV filters, and a helpful inside-out indicator. They are made from Narafilcon material, which provides high oxygen permeability. This pacage contains 90 lenses.
Please be advised: the outer box contains 3 boxes of 30 lenses each. Individual boxes of 30 cannot be returned for exchange or refund according to the manufacturer's gu­idelines. Please check the outer packaging to ensure you have ordered correctly BEFORE opening.
Read more about 1 Day Acuvue TruEye.
Properties
| | |
| --- | --- |
| Manufacturer: | Johnson and Johnson |
| BC: | 9.00, 8.50 |
| DIA: | 14.20 |
| Pack size: | 90 lenses |
| Replacement schedule: | 1 Day |
| Product name: | 1 Day Acuvue TruEye |
| Oxygen permeability: | 118 Dk/t |
| Expiration: | 12 months and more |
| Water content: | 46% |
| Power range: | from -12.00 to +6.00 |
| Lenses Material: | Narafilcon A |
| Extended or overnight wear: | No |
| UV filter: | Yes |
These lenses are perfect for my eyes. They fit perfectly and feel great during the day. Even when I'm in the office, they stay moist.
Really convenient lenses, easy to put in and they feel good on the eye. No major discomfort or anything like that.
Comfortable and moist all day which is great as I tend to get dry eyes quite often.
A bit pricey compared to other but to be fair they you get what you pay for and they are good daily lenses.
After wearing these for a while, you forget that they are in. Really good lenses that stay comfortable for the whole day.
Do you have any questions
Comments
Excellent. Great brand. Great comfort and fast delivery!