1 Day Acuvue TruEye (180 lenses)
Smart
Alternative
High comfort
High water content
Money-back Guarantee
Smart
Alternative
Systane Hydration Eye Drops 10 ml
Fast Acting Relief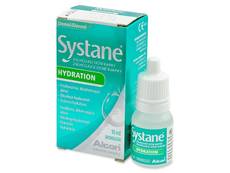 Rehydrates your eyes for relief that lasts.
Advanced dual ingredient formula with Hyaluronate.
Can be used with contact lenses.
Spendy, but worth it. by far the most comfortable contacts I've worn in the last 10 or so years.
Do you have any questions
Comments
which are better, these or 1day acuvue lenses? looking for reviews before i order. thx
Answer
Hello, both lenses are excellent and widely used. TruEye lenses have a significantly higher level of oxygen permeability. We recommend consulting your optician to find out if this is a feature that would benefit you. If you have further questions, feel free to write to us.