1 Day Acuvue Moist Multifocal (90 lenses)
Systane Hydration Eye Drops 10 ml
Fast Acting Relief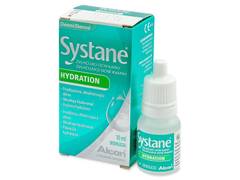 Rehydrates your eyes for relief that lasts.
Advanced dual ingredient formula with Hyaluronate.
Can be used with contact lenses.
Reviews
This product doesn't have many reviews yet
Do you have any questions
hello, is this product discounted as it said when I logged into account? as no discount is showing thanks Smita 07985619263 I am writing this on sat 28 nov 2020 (i.e. Black Friday days for discount?)
Answer
Hi, Smita, Please contact our customer service department at info@alensa.co.uk.
Alensa
I have 10% off as this is my reorder
do you deliver, send or post to cyprus
Answer
Hi, Unfortunately, we do not deliver to Cyprus at the moment. However, we are always expanding our markets, so hopefully we'll have more optimistic news for your in the future!
Thanks, Alensa
My prescription is +1.25 mid. max add + 1.75 on ACUVUE multifocal 1 day. When I put the prescription on your web sight it comes up with a range between. + 1.50 - + 1.75 on the max add is this the same .
Answer
Hi, Sally, Please contact our customer service department.
Thanks, Alensa
I have been using Acuvue for Presbyopia two weekly lenses for some years but can't find them on your list Have you now changed the name to Multifocal?
Feel stable on the eye and I can go about my day without worrying about them moving about. Sometimes there's a bit of dryness towards the end of the day but that's probably due to the office I work in.
Comfortable and good vision both near and far. They're great on sunny days when I'm driving and I need to wear sunglasses.