1 Day Acuvue Moist (180 lenses)
Smart
Alternative
Extra lubrication
UV filter
Money-back Guarantee
Smart
Alternative
Systane Ultra Preservative-Free eye drops 10 ml
Fast acting relief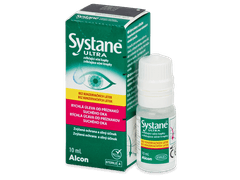 Recommended for dry, tired and irritated eyes
Easy dosing with PureFlow Technology
Can be used with contact lenses
Advanced preservative-free formula
Reviews
184

of our customers recommend this product
Comments (3)
Do you have any questions
I want to buy Acuvue Moist +1.75/HGH +2.50 How do I order that?
What is the expiry date on the 1 Day Acuvue Moist (180 lenses) please?
Answer
Hi, Alex, All of our lenses have standard expiration dates of about 2 years.
Thanks, Alensa
Hi, I bought these lenses last time and the price was £66.58 How come they are more now and I can I buy them again for the same price please?
Answer
Hi, We are very sorry to hear of your disappointment in our pricing. Unfortunately, due to the demands of the market we occasionally have to amend our prices which can sometimes result in slight increases. We do however still remain to be the lowest price in the market. We advise that if you find a lower price we can price match this for you if it meets our conditions. All the information can be found on our lowest price guarantee option on our website.
Thanks, Alensa