1 Day Acuvue Moist (180 lenses)
Free delivery for this product
Smart
Alternative
Extra lubrication
UV filter
Money-back Guarantee
Smart
Alternative
Systane Hydration Eye Drops 10 ml
Fast Acting Relief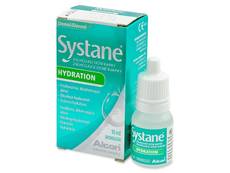 Rehydrates your eyes for relief that lasts.
Advanced dual ingredient formula with Hyaluronate.
Can be used with contact lenses.
Free Delivery
for orders over £49
Free Gifts
for orders over £75
1 Day Acuvue Moist Daily Contact Lenses
1 Day Acuvue Moist are classic, daily contacts developed by Johnson & Johnson as the successor to the original 1 Day Acuvue lenses. 1 Day Acuvue Moist lenses are produced with the innovative LACREON technology, which embeds a lubricating substance right into the lenses. The manufacturer states that the change from 1 Day Acuvue to 1 Day Acuvue Moist is possible without the need for a consultation with your optician. This package contains 180 lenses.
We also offer 1 Day Acuvue Moist daily contact lenses in a pack of 90 lenses.
Please check the outer packaging to ensure you have ordered correctly BEFORE opening.
Read more about 1 Day Acuvue Moist.
Properties
| | |
| --- | --- |
| Manufacturer: | Johnson and Johnson |
| BC: | 9.00, 8.50 |
| DIA: | 14.20 |
| Pack size: | 180 lenses |
| Replacement schedule: | 1 Day |
| Product name: | 1 Day Acuvue Moist |
| Expiration: | 12 months and more |
| Oxygen permeability: | 33 Dk/t |
| Water content: | 58% |
| Lenses Material: | Etafilcon A |
| Power range: | from -12.00 to +6.00 |
| Extended or overnight wear: | No |
| UV filter: | Yes |
Do you have any questions
Contact lenses expiry date
What is the expiry date on the 1 Day Acuvue Moist (180 lenses) please?
Answer
Hi, Alex, All of our lenses have standard expiration dates of about 2 years.
Thanks, Alensa
Price
Hi, I bought these lenses last time and the price was £66.58 How come they are more now and I can I buy them again for the same price please?
Answer
Hi, We are very sorry to hear of your disappointment in our pricing. Unfortunately, due to the demands of the market we occasionally have to amend our prices which can sometimes result in slight increases. We do however still remain to be the lowest price in the market. We advise that if you find a lower price we can price match this for you if it meets our conditions. All the information can be found on our lowest price guarantee option on our website.
Thanks, Alensa